Power Adapters & Chargers, Mobile Phone Accessories
Xiaomi Mi 20W Wireless Car Charger
Availability:
Out of stock
---
Xiaomi 20W wireless fast charger supports electric deformation and wireless charging.
Adopt 2.5D glass surface and thermal pad to improve the heat dissipation efficiency.
USB Type-C input – 5V/3A 9V/2A 12V/2A (18W) / 15V/1.8A 20V/1.35A (27W).
Both a cool and practical car bracket and a convenient high-speed wireless charger.
Built-in hidden infrared sensor detects the phone and locks it automatically or releases it when you want to remove it.
DELIVERY WITHIN 1-2 WORKING DAYS
$45.64
Out of stock
Compare
Xiaomi Mi 20W Wireless Car Charger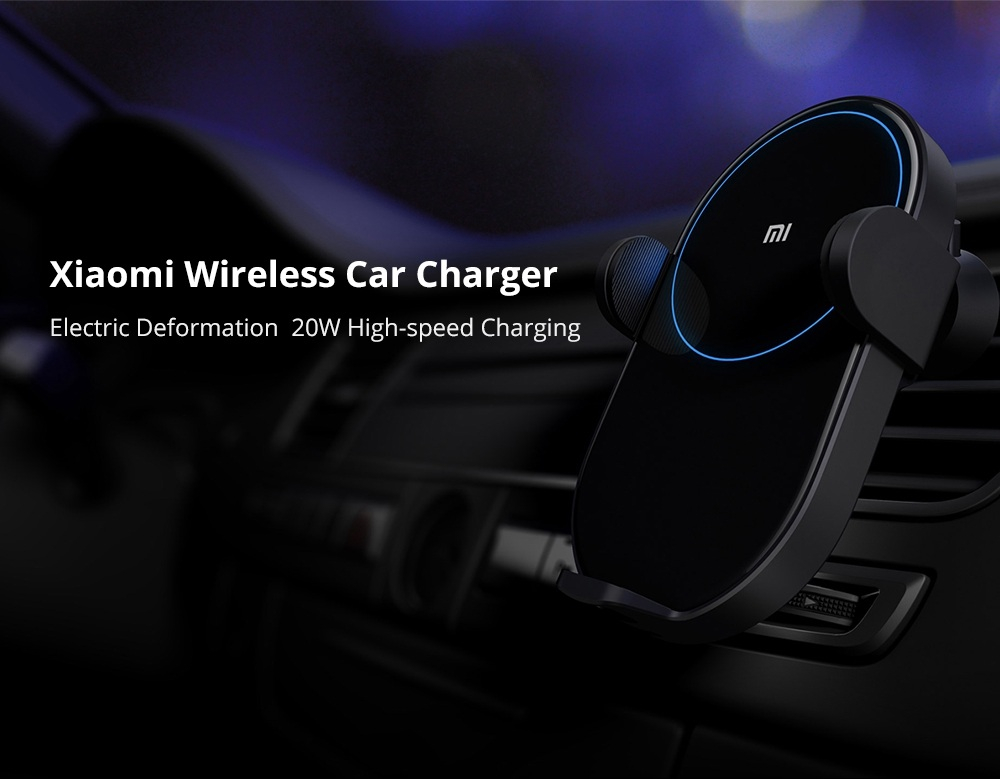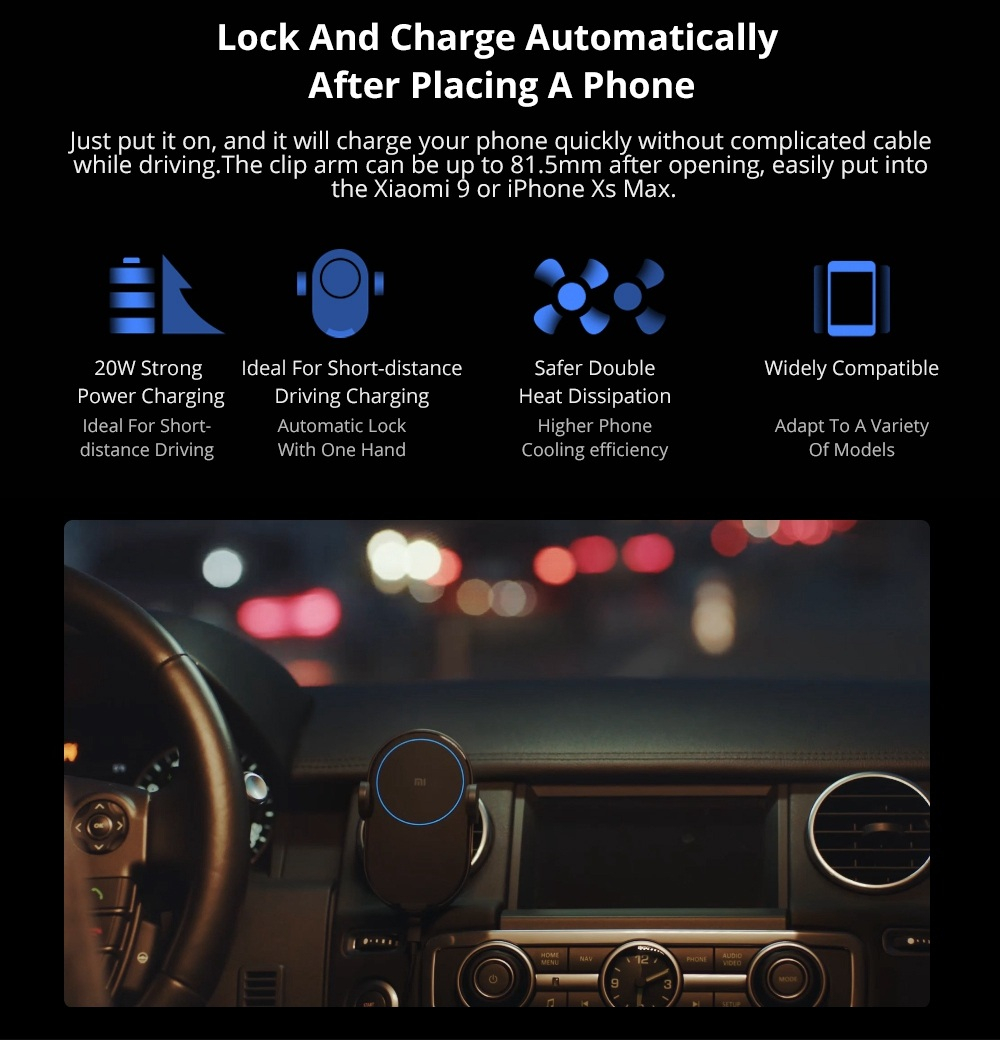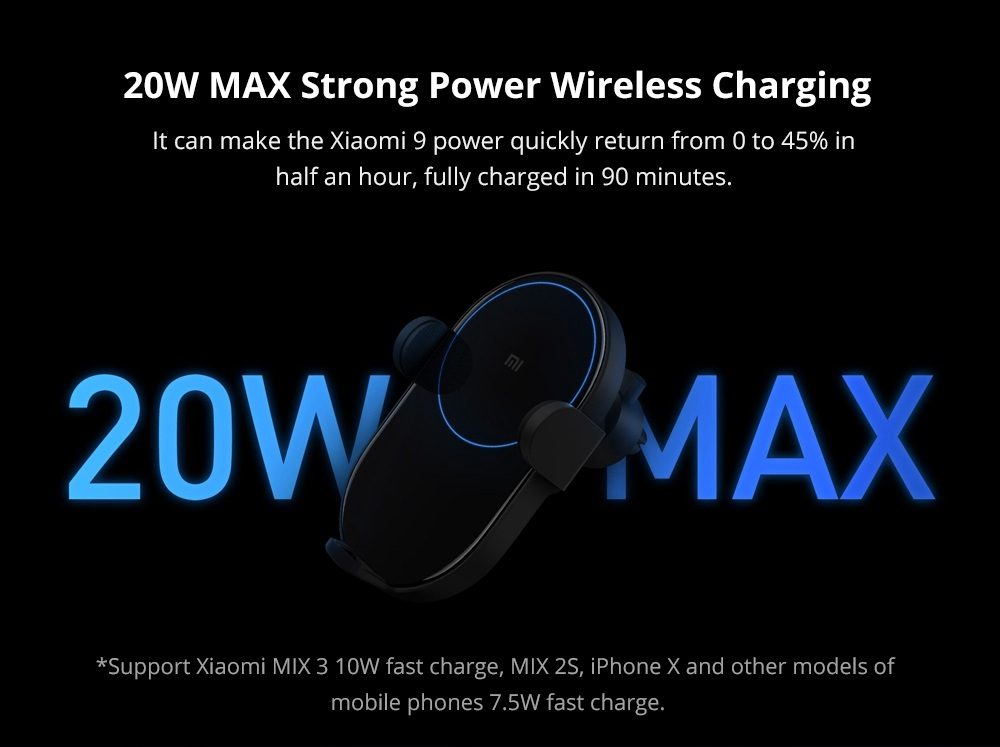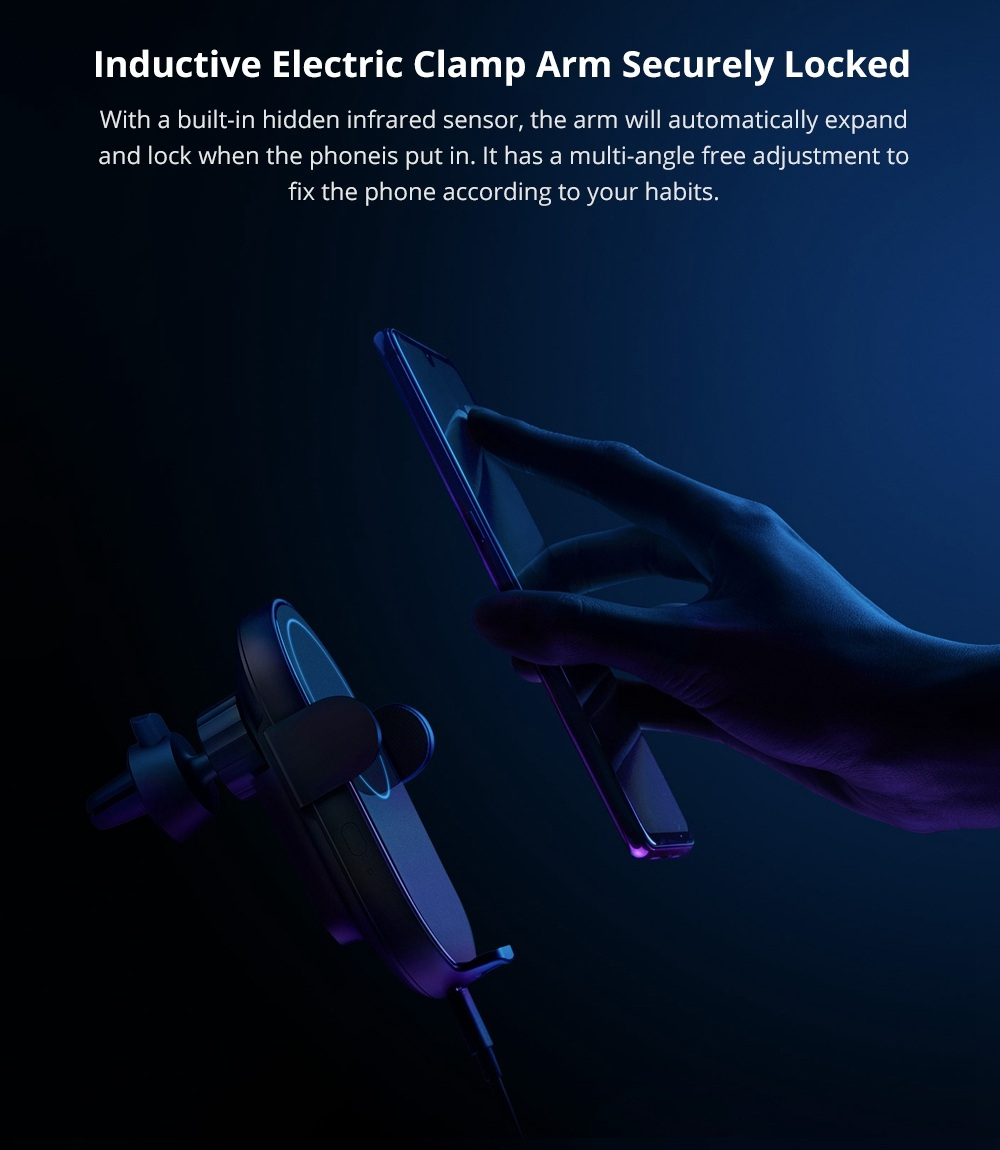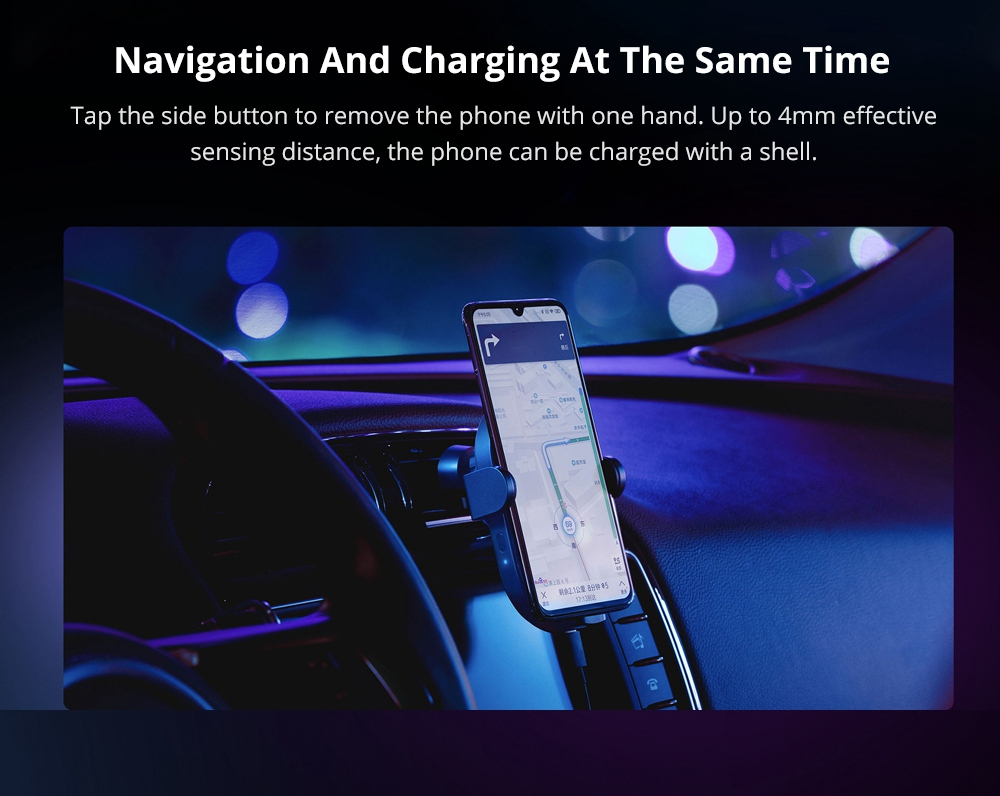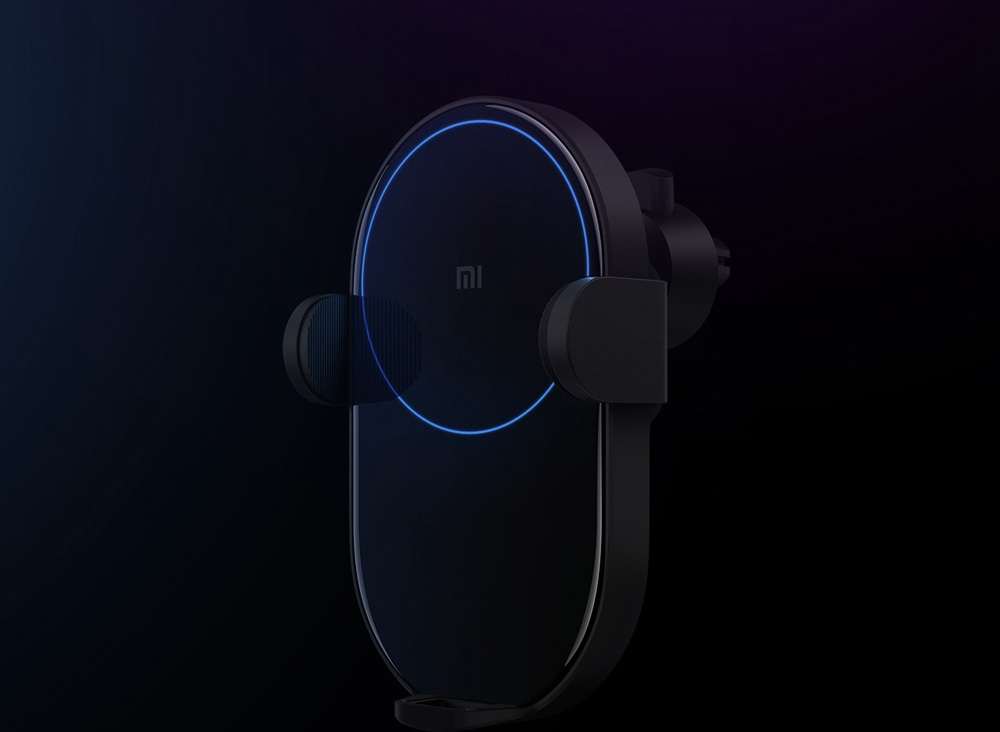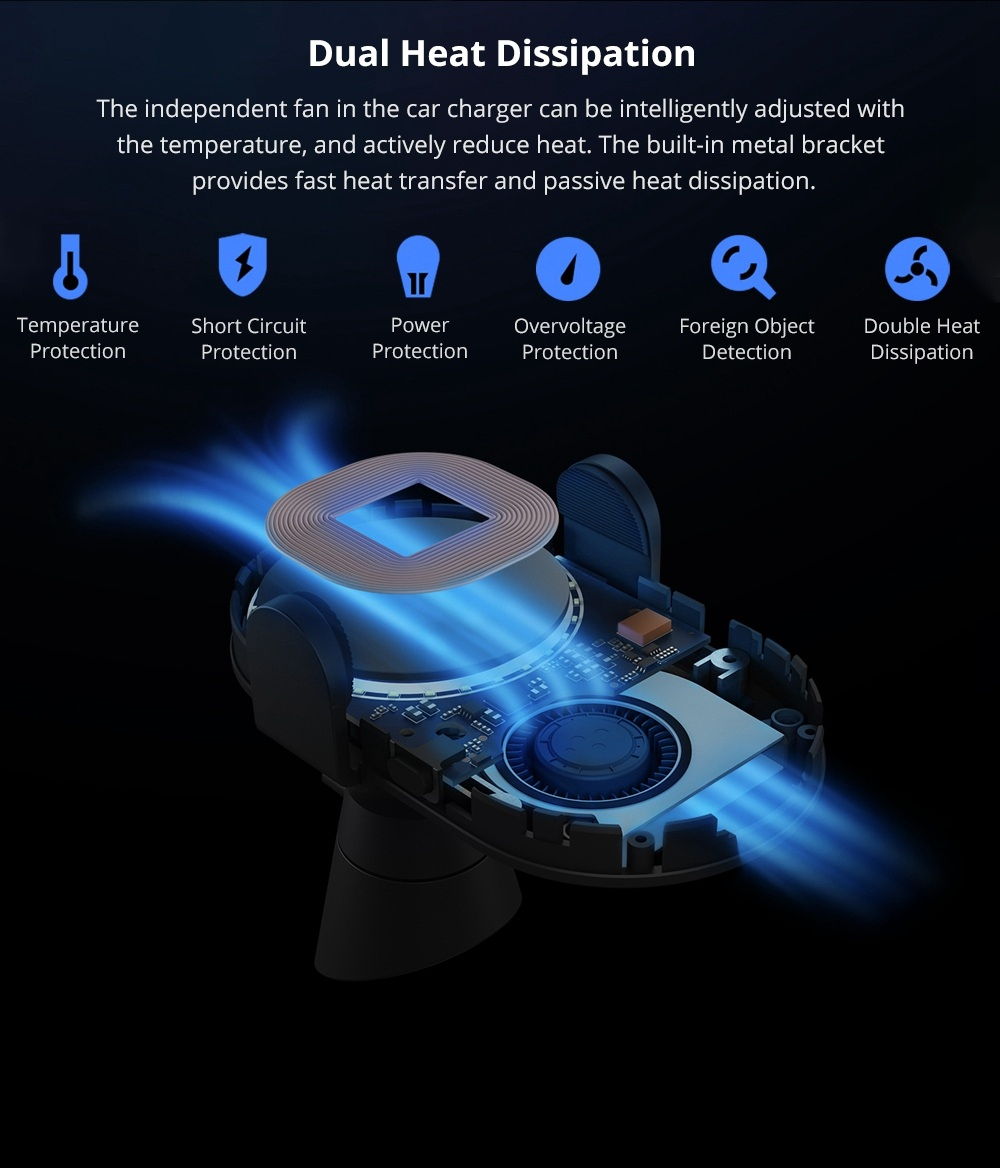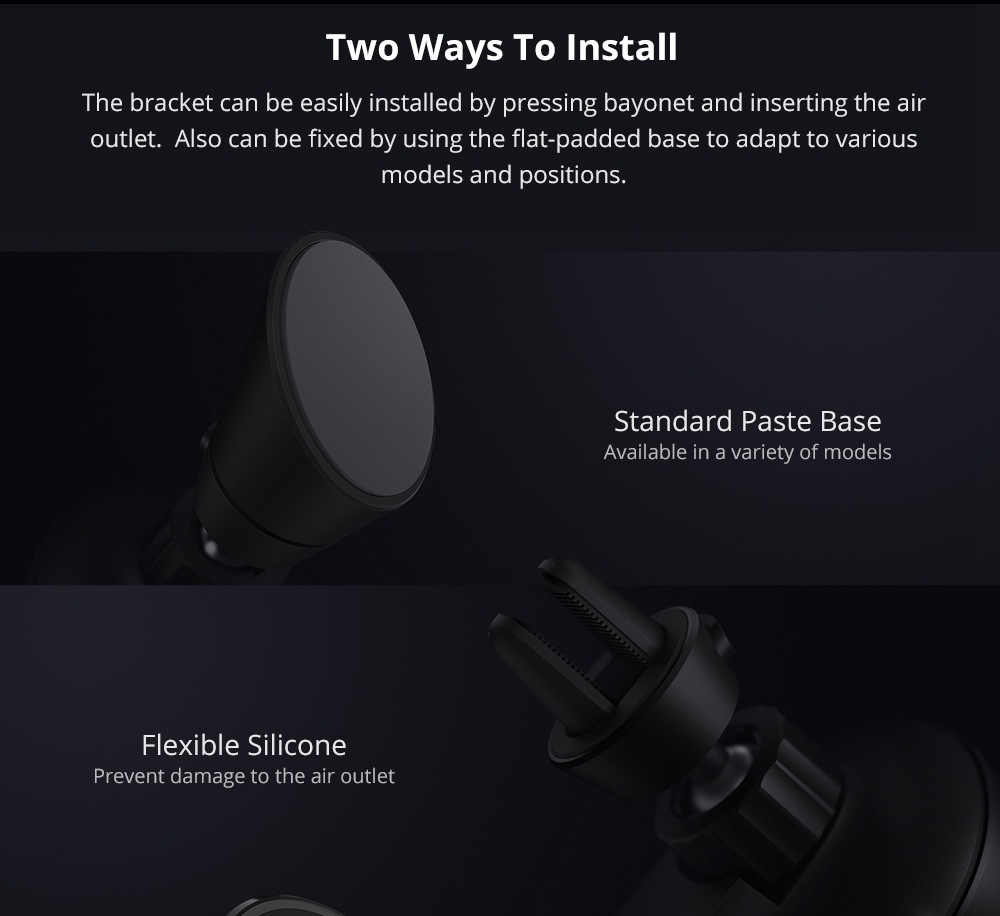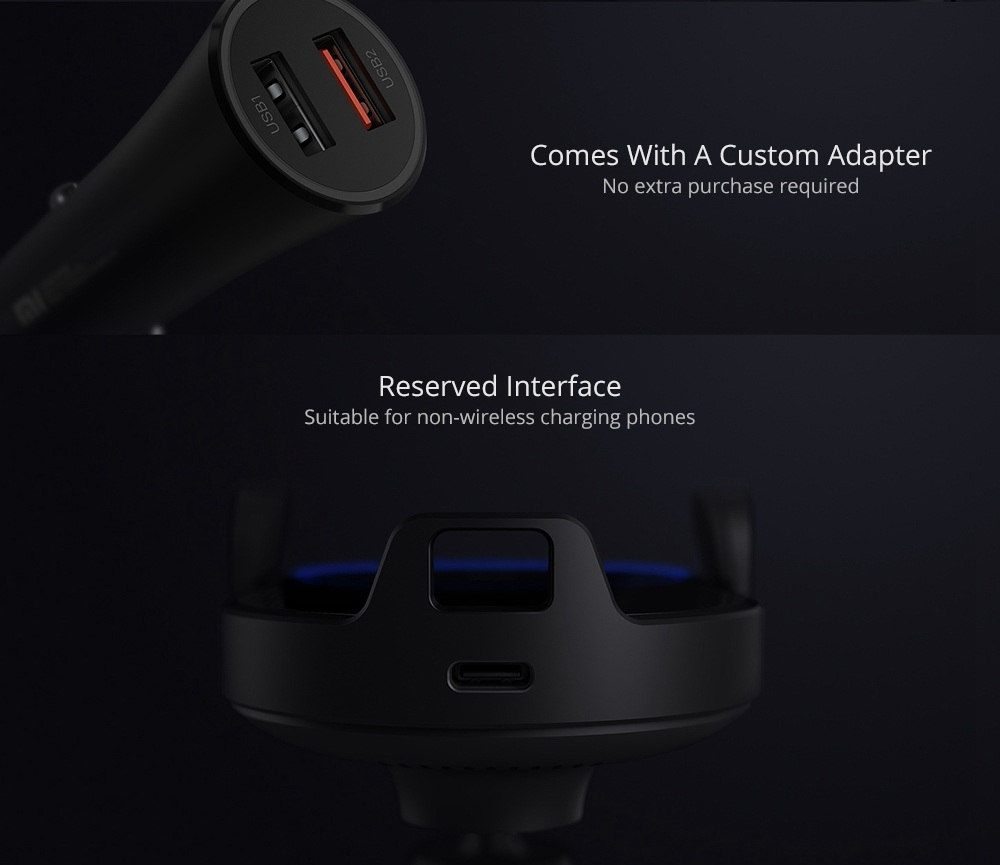 Note:
1. This is Xiaomi Wireless Car Charger 20W, which gives Mi 9 Cellphone a max 20W charging rate, and gives MIX 2S and MIX 3 a max 10W charging rate, gives other Qi EPP compatible cellphones a 5W charging rate.
2. The bundle includes a wireless car charger, a cable and a car charger.
3. To use the wireless charger, the cellphone case can neither be of metal nor thicker than 4mm.
4. To use the max 20W charging, you should use above car charger and its orange port.
Product name: Mi 20W Wireless Car Charger
Input: 5V/3A 9V/2A 12V/2A, 15V/1.8A 20V/1.35A
Product Dimensions: 117.2*73.4*91.7mm
Standards Implemented: T/CA 101-2018, Q/320281DHR05
Package Contents: Mi 20W Wireless Car Charger, Power cable, Car charger, Adhesive dock and an Instruction manual.