XIAOMI MI 55W WIRLESS CHARGING STAND
Vertical Kickstand Design

Xiaomi Mi 55W Wireless Charging Stand utilizes an ergonomic tilt design which resembles a kickstand that is meant to hold the phone. It has a dual-color design, a black upper part and a gold base, made of high quality plastic. There is an LED at the bottom which should turn on when the device is plugged in.
Cooling System
Xiaomi Mi 55W Wireless Charging Stand packs an ultra-quiet built-in fan which actively and efficiently cools the charger when compared to other vertical wireless chargers in the market. The heat dissipation is equally more efficient.
Max 55W Wireless Charging

Xiaomi Mi 55W Wireless Charging Stand support for wireless charging including the Mi 10 Ultra that supports 50W wireless fast charging. It also supports the Extended Power Profile (EPP) specification.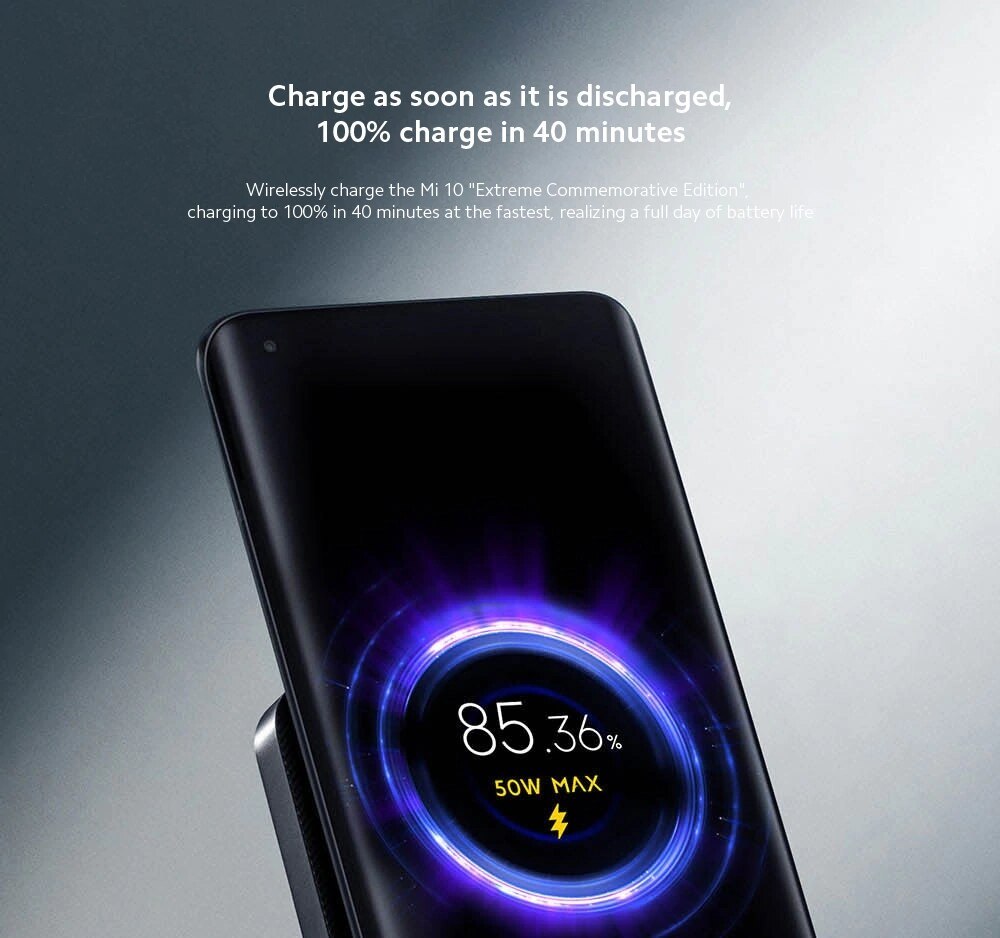 Security and Protection
With high voltage input and fast charging mode, provide Overvoltage protection, overcurrent protection, overtemperature protection, under voltage protection, foreign body detection, electrostatic protection. Low wireless charging frequency, internal addition of the magnetic isolation sheet, no harm to human health.