XIAOMI 12T PRO
Make Moments Mega
Founding 200MP
Unlock your mega vision! Xiaomi 12T Pro comes with a 200MP imaging system, Snapdragon® 8+ Gen 1, a 6.67 inch CrystalRes AMOLED display and 120W HyperCharge.
Every precious moment in life deserves the best shot – whether it's in motion or still, bright or dark. We are ready to make moments mega, and so should you.
200MP imaging system Discover the world of mega reality
Snapdragon® 8+ Gen 1 Effortless peak performance
120W HyperCharge 5000mAh battery All-day power*
120Hz CrystalRes AMOLED display Clearly connect to your moments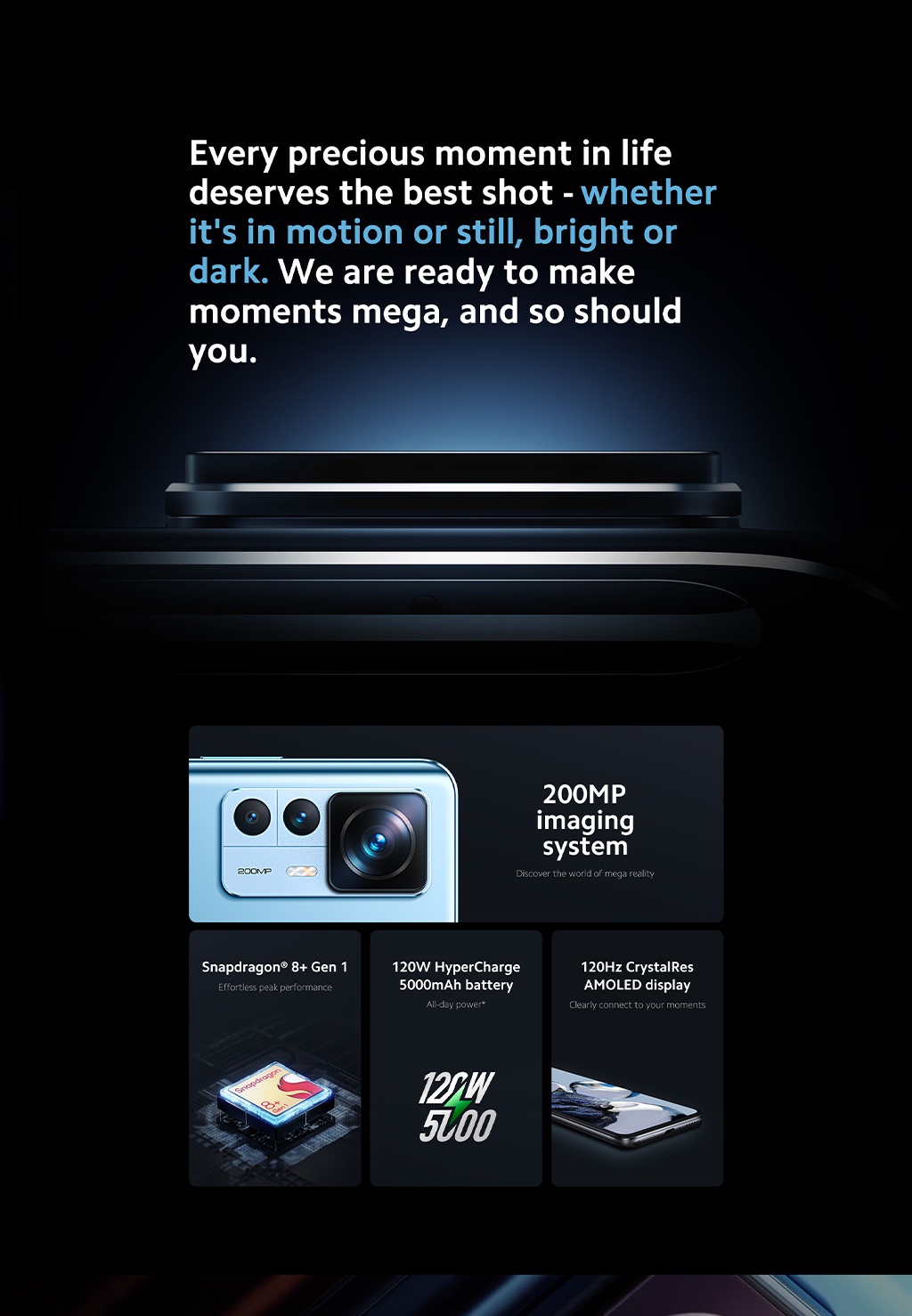 Mega in design
This design boasts the premium flourishes of our flagship smartphone with cutting-edge technology sheathed in a sleek and matte tactile body that houses a 200MP image sensor, and a distinctive, tough metal effect around the camera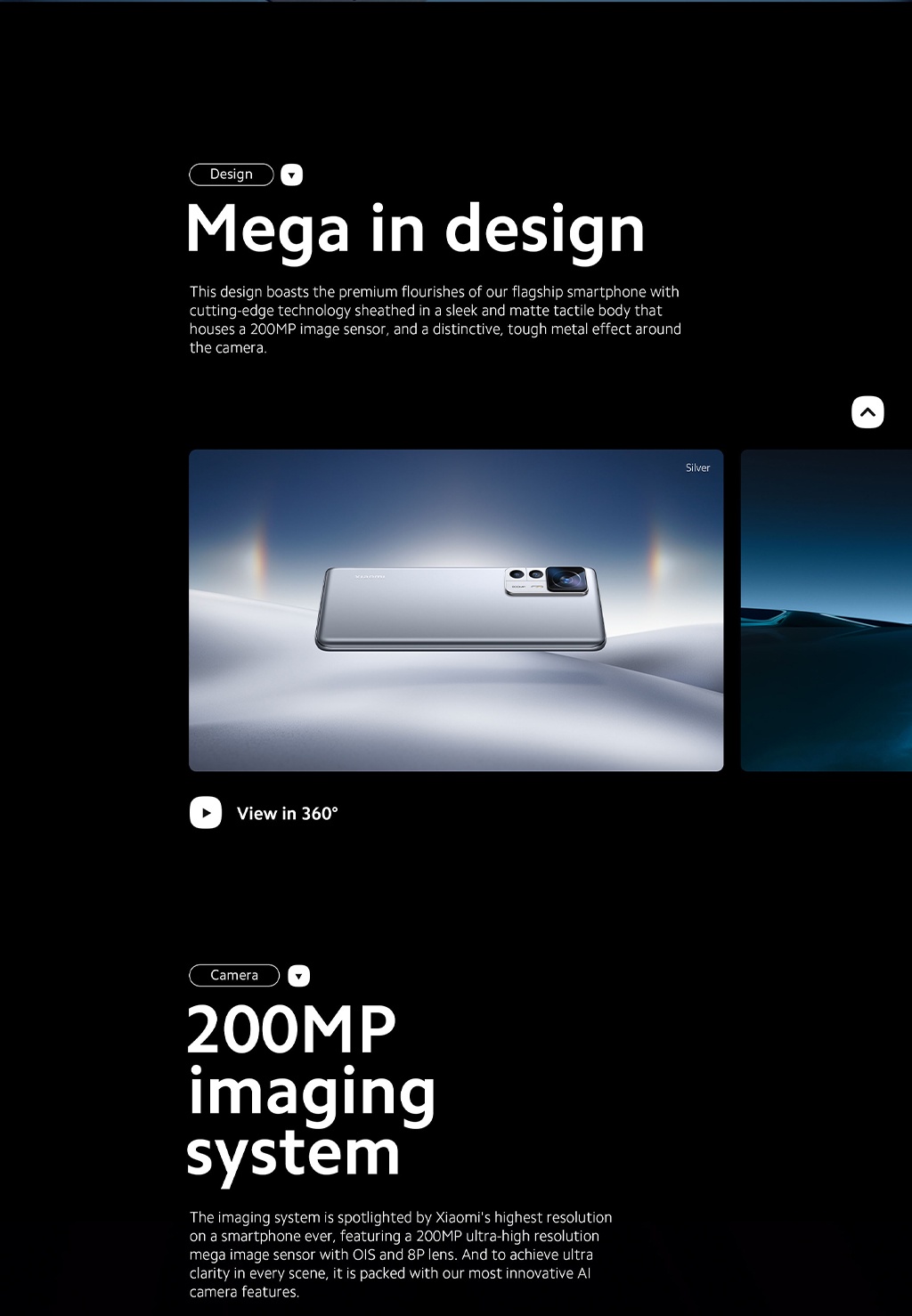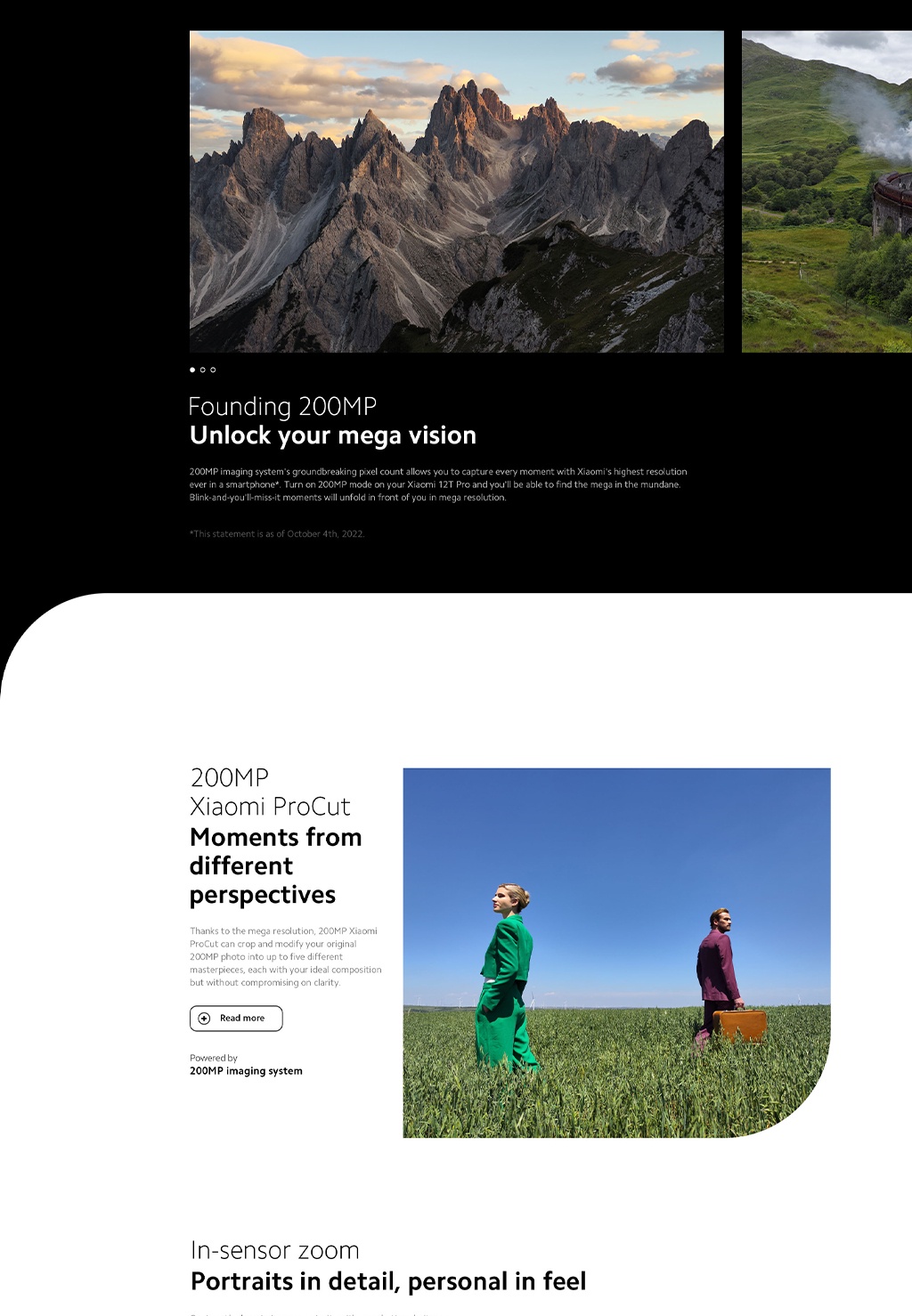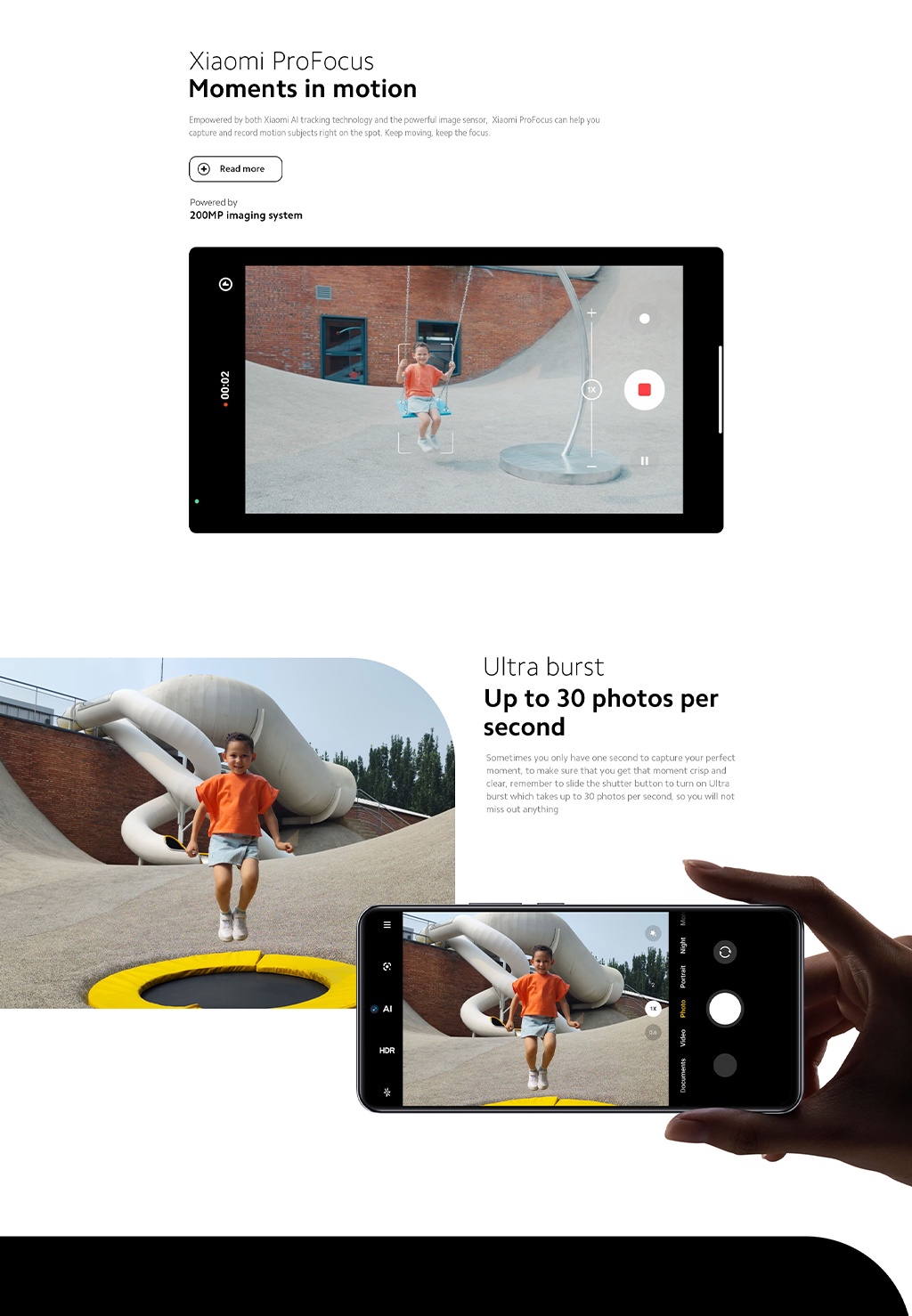 Xiaomi Mega Nights
An all-encompassing solution for moments in low light
With ground-breaking enhancements, Xiaomi 12T Pro now offers a complete solution for performance in low light conditions-from the optical hardware to leading algorithms for the night time.
Powered by
200MP imaging system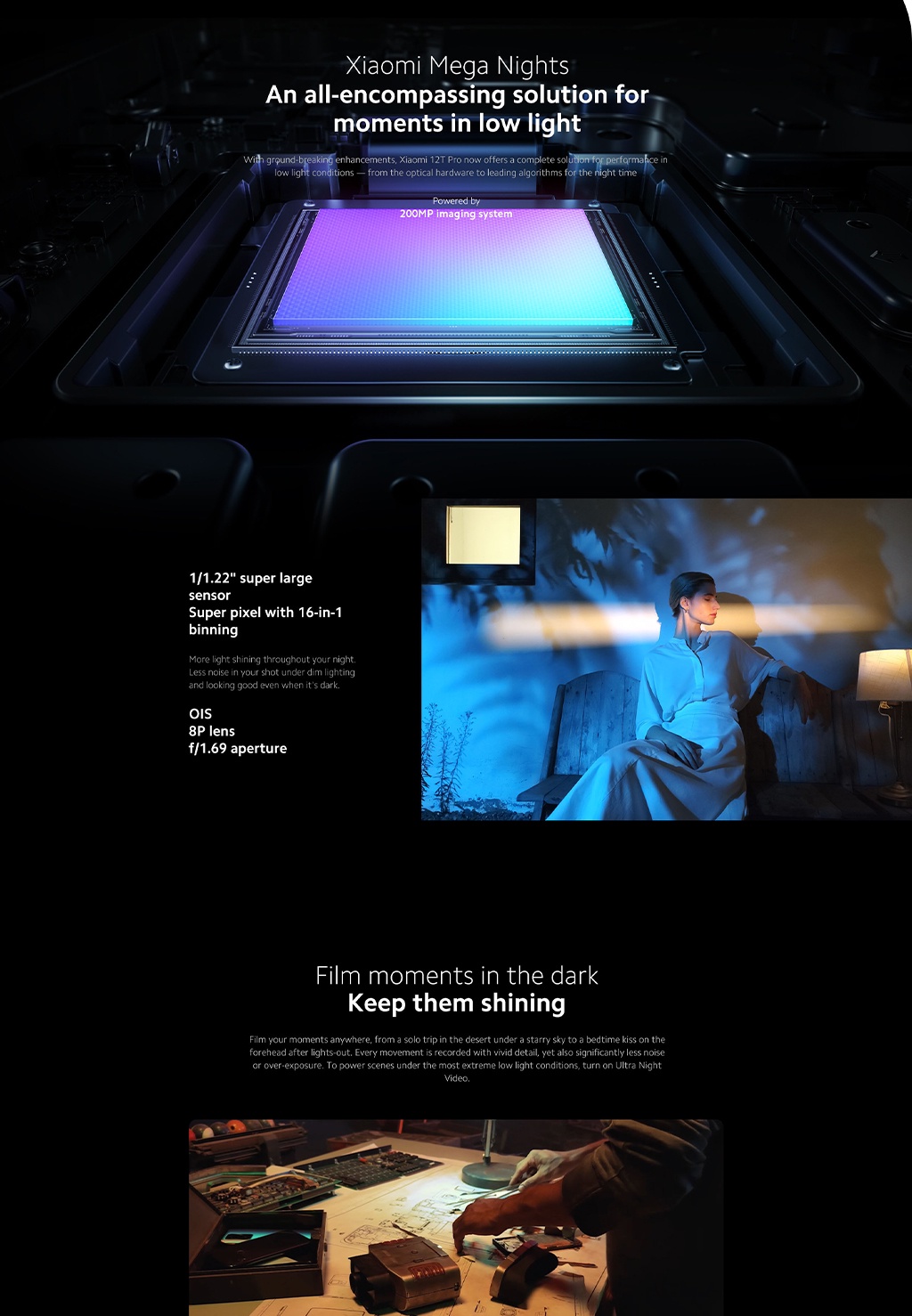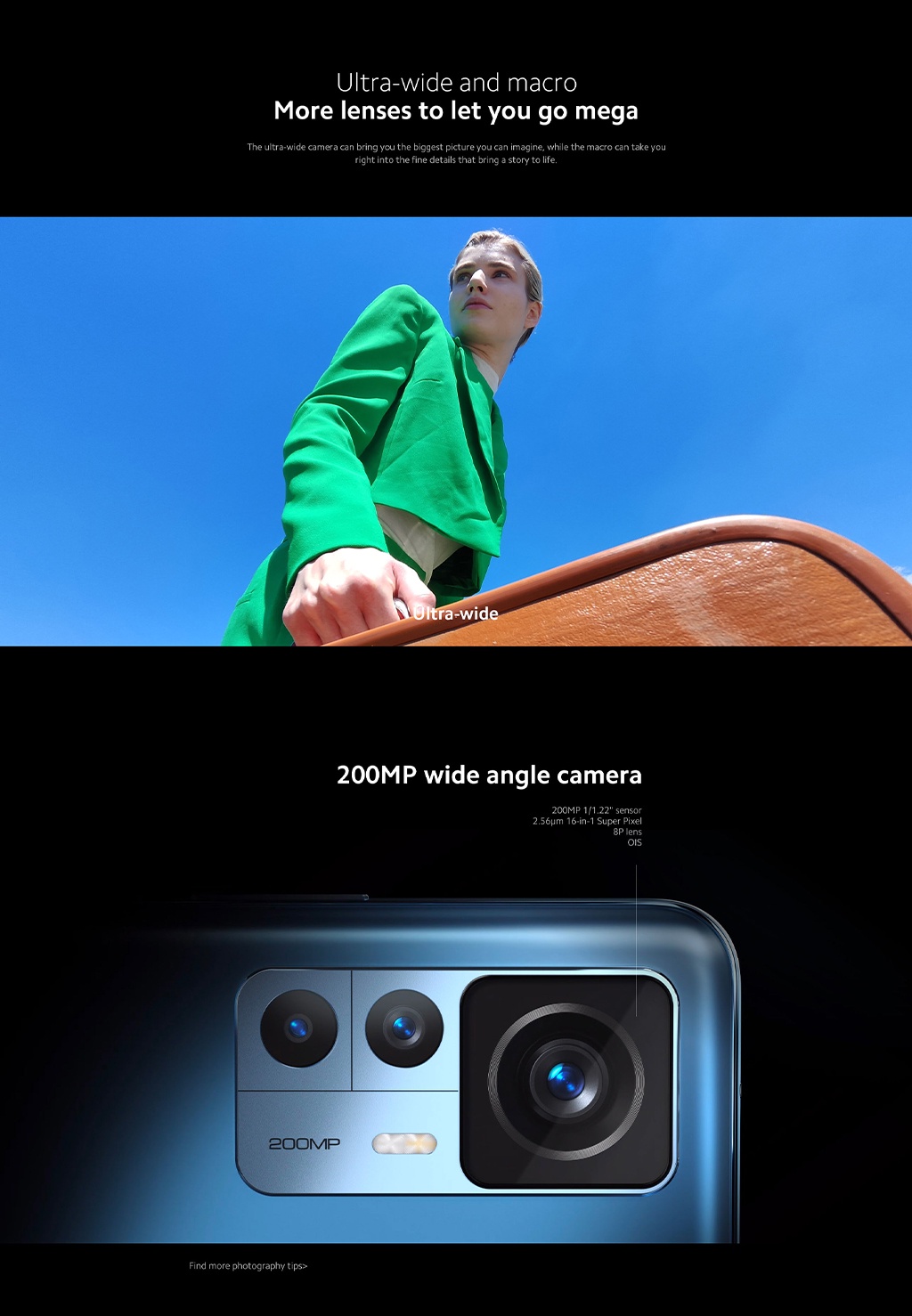 Performance
Mega yet effortless
The chipset works faster. The battery lasts longer. The charge fills faster. The core keeps much cooler. All through our prioritizing of power efficiency.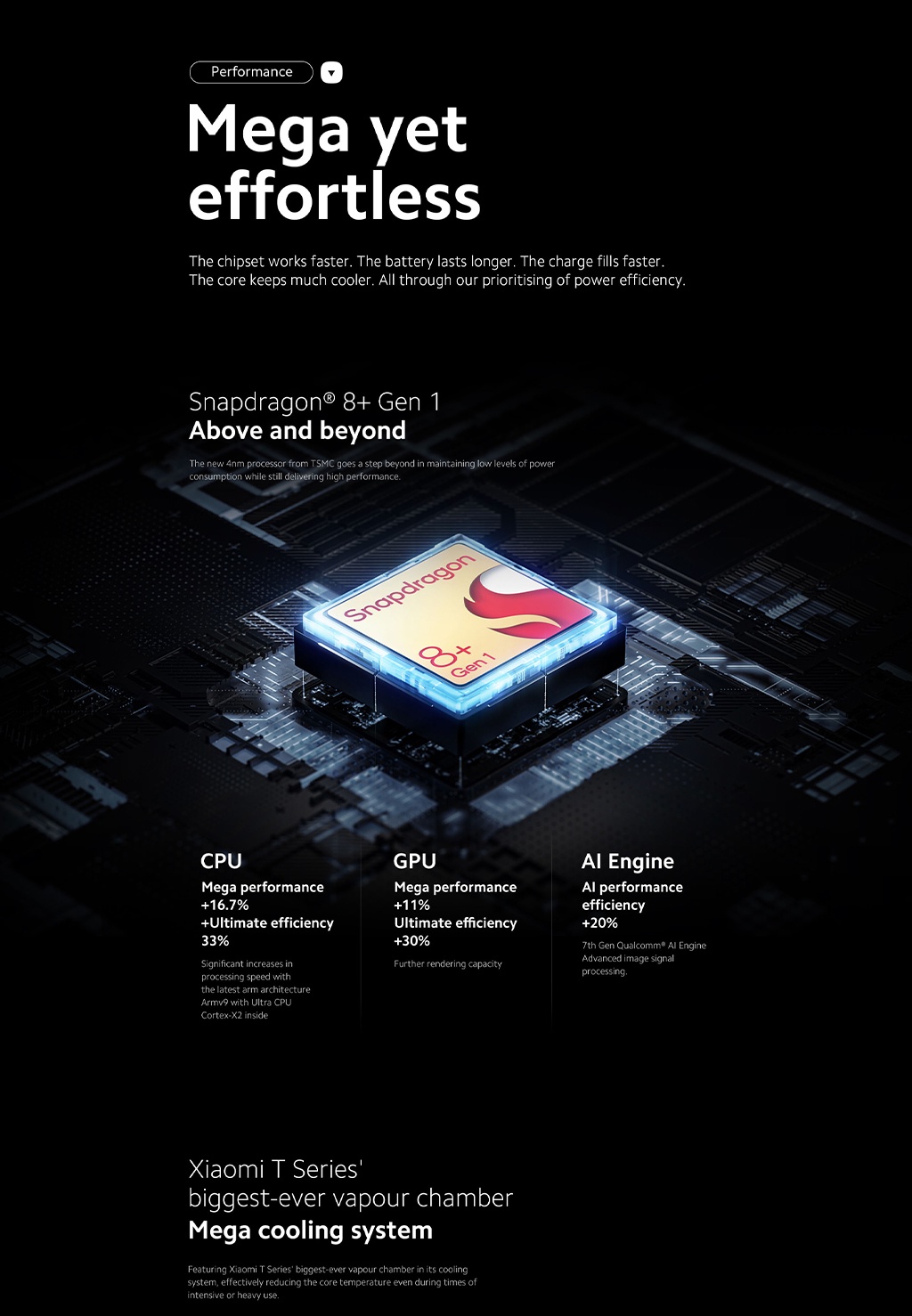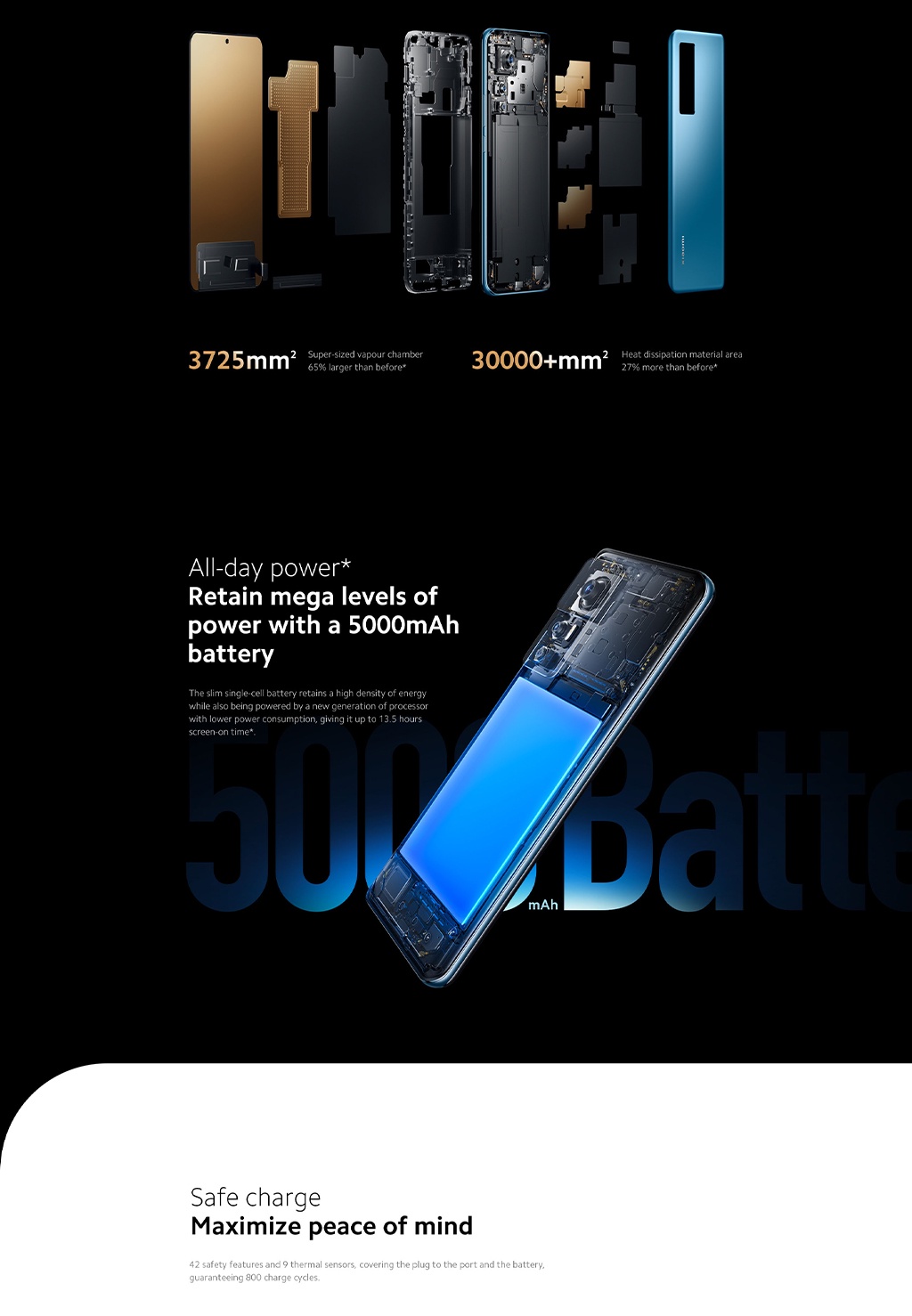 Safe charge
Charge to your schedule, maximize peace of mind
42 safety features and 9 thermal sensors, covering the plug to the port and the battery, guaranteeing 800 charge cycles. At night, Xiaomi AdaptiveCharge learns from your daily charging routines. Charging will pause at 80% while you are asleep so it keeps cool until you need it.
42 safety features / 800 charge cycles* / 9 thermal sensors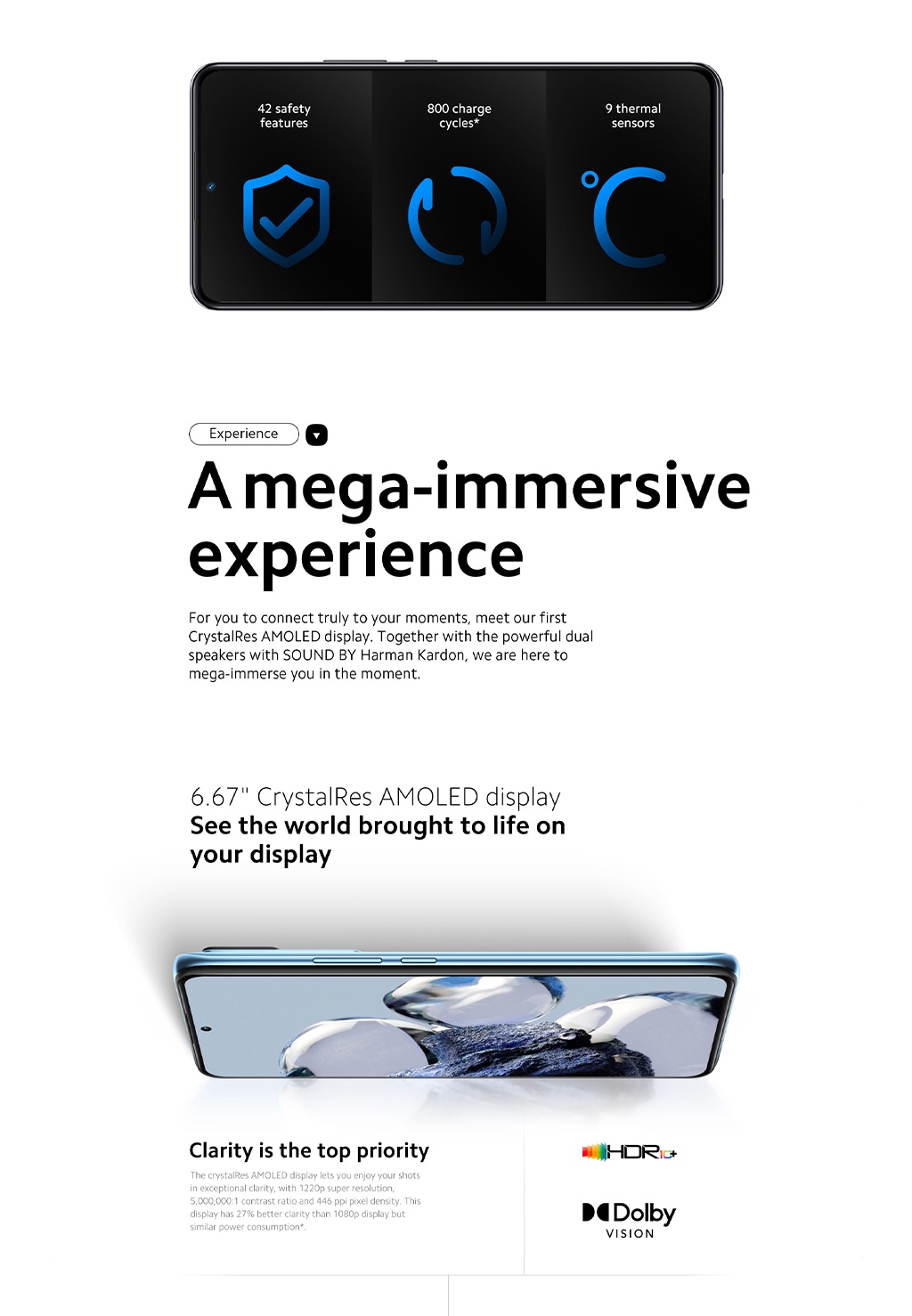 Powerful dual speakers
Enter an immersive soundscape
The dual speaker setup ensures that you get a more immersive stereo experience. Enjoy films and music at a deeper level with smooth, high-quality audio.