MOTOROLA EDGE PLUS 5G
Ultra-powerful 5G performance.
Leave lag time in the dust with 5G Ultra Wideband network and the motorola edge+. Take your phone experience to the next level, get more done even faster, and stream your favorite content quicker.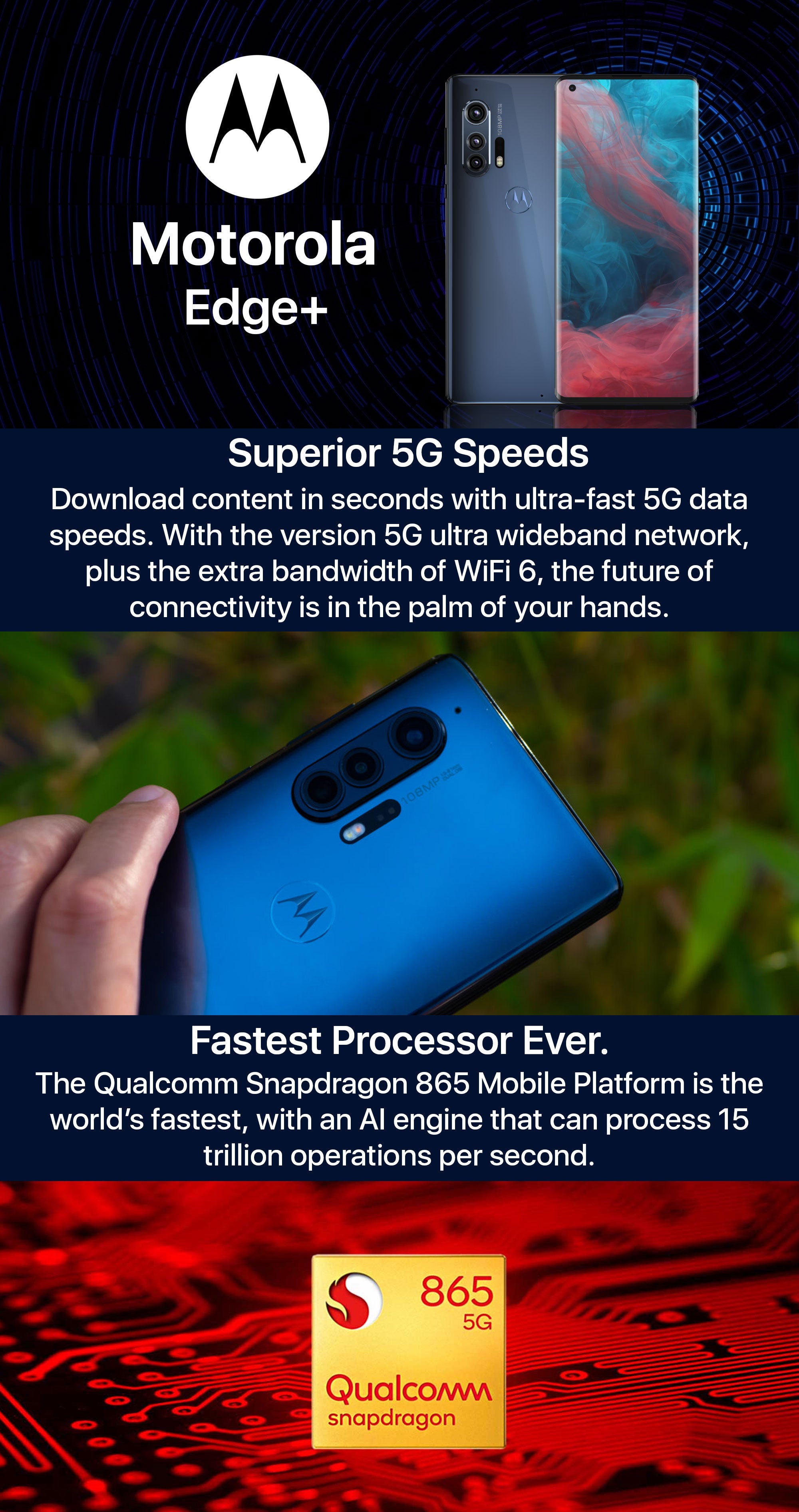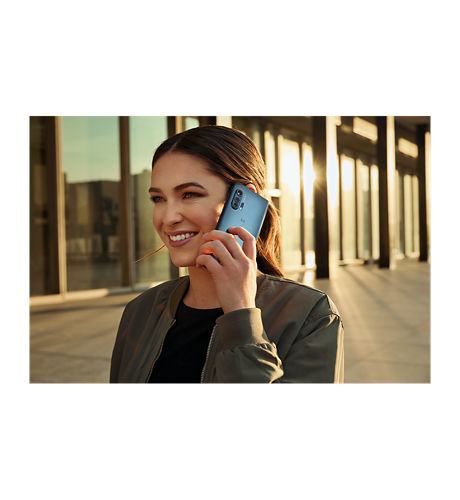 Built for speed.
The edge+ may look like a sleek, modern beauty on the outside, but it's a beast on the inside. It comes equipped with Qualcomm's powerful Snapdragon 865 processor for instant responsiveness and a lag-free experience, no matter the time of day. And thanks to 256 GB of storage, there's ample space for all your apps, games, pics and more.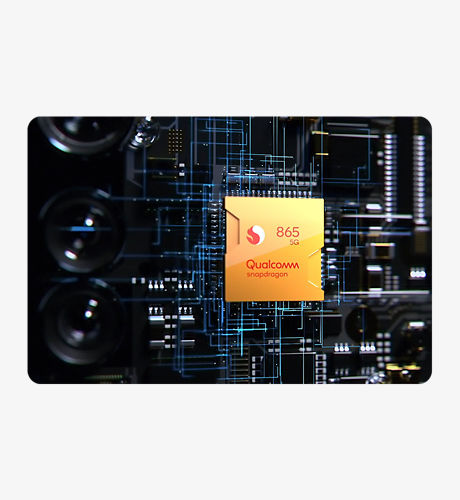 This display bends all the rules.
An industry-leading display curves around the sides of the edge+ for a near bezel-free viewing experience. The endless edge display maximizes your viewing area and allows for a host of new side-touch gestures for easy, intuitive navigation.

Get lost in the moment.
Experience next-level entertainment on the 6.7-inch Full HD OLED display. Bring all your favorite content to life with bright colors and bold picture quality with HDR10+. Sharp screen resolution and a 21:9 CinemaVision ratio provide for immersive viewing like never before.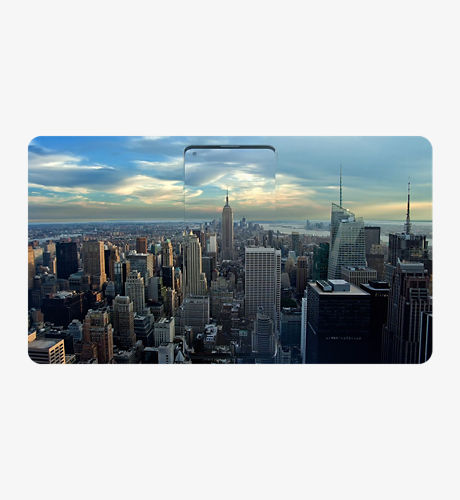 Take photos like a pro.
The triple camera system, with advanced autofocus and state-of-the-art AI, make for effortless professional-grade photos. The massive 108 MP Quad Pixel main sensor is one of the largest incorporated into a smartphone. With the ultra-wide angle lens and built-in Macro Vision, you can capture photos with striking clarity, no matter the conditions.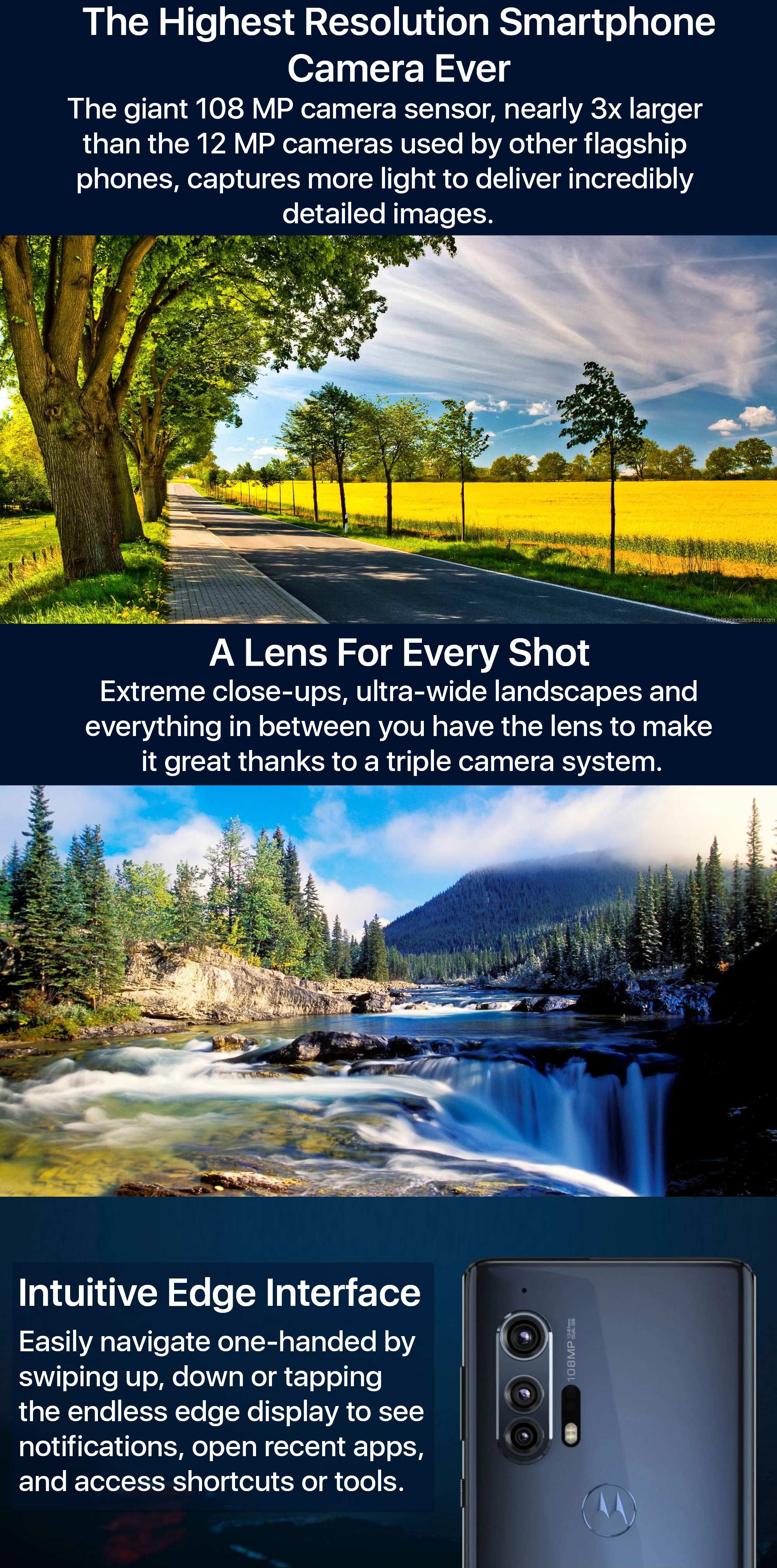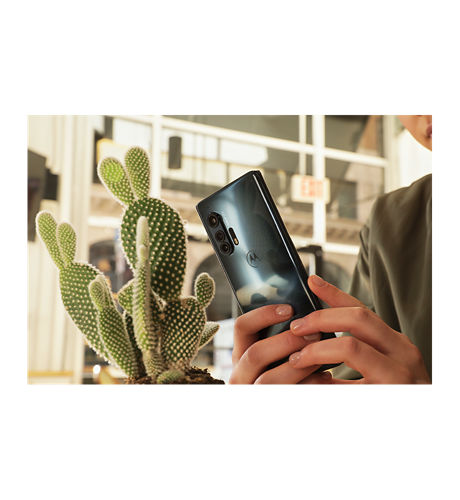 Say bye-bye to blurry photos.
Shaky hands and low lighting conditions no longer mean blurry photos. Optical Image Stabilization (OIS) compensates for unwanted camera movement, so even long exposure shots, like those in the dark, are blur-free. And the ultra-fast, super-accurate Laser Autofocus with advanced Time of Flight (TOF) technology helps ensure you never miss a shot.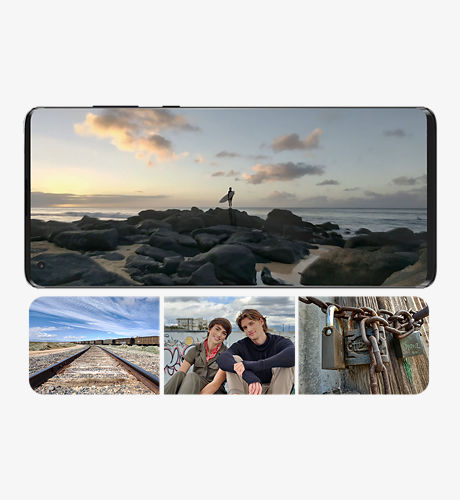 A new era in smartphone sound.
Why settle for small sound when you can get booming stereo quality? Equipped with a combination of strong speakers and award-winning audio tuning technology from Waves, the edge+ delivers a powerful listening experience. Get clear, crisp sound quality, whether you're watching an epic movie, listening to your favorite tunes or just chatting with friends.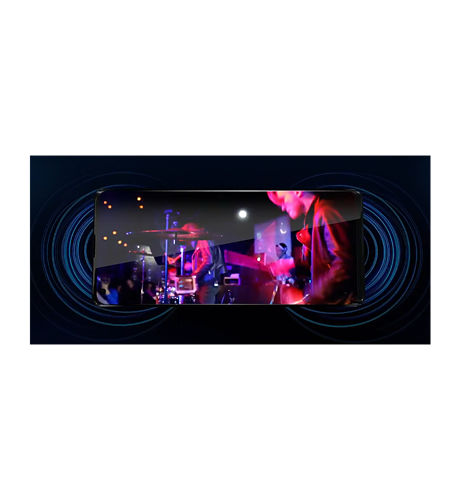 Game on.
Immerse yourself in your next adventure with Moto GameTime. This new Motorola feature blocks interruptions and gives you access to game-enhancing apps and tools. GameTime is the feature you need whether you're dominating on the battlefield or in an intense round of Candy Crush.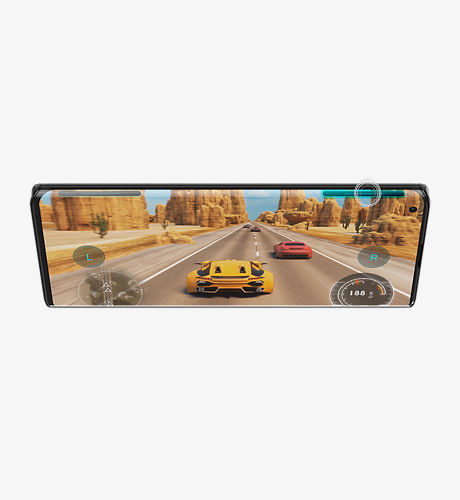 Class-leading battery life.
The edge+ is equipped with a battery that gives you up to 2 days of power on a single charge. And if you need a quick recharge, TurboPower charging adds hours of power in just minutes. You can fuel up quickly and share your power with other wireless devices.