MOTOROLA EDGE 30 ULTRA
200MP Triple Camera
Hyper-realistic image master
Golden triple focus high-definition portrait
New Snapdragon 8+ Gen1 flagship chip | 125W fast flash charge + 50W wireless fast charge
THE INDUSTRY'S HIGHEST-RESOLUTION CAMERA
Capture unbelievable high-resolution beauty in your photos – and see the moments of your life in a new light.
Reasons to buy Motorola Edge 30 Ultra
Motorola Edge 30 Ultra comes with 144Hz 1 billion color curved color screen, 125W Fast charge/50W Wireless Fast Charge, Android 12 intuitive interaction, Audio, touch & hearing full-sensing real experience.
FOR LIFE'S BIGGEST MOMENTS
This is huge – say hello to the industry's first 200MP camera. Motorola Edge 30 Ultra comes with massive sensor which is designed to perfectly balance highlights and shadows – resulting in crisp, bright images for your life's biggest moments.
Industry-leading
Snapdragon® 8+ performance
Advanced Power
The next generation of processing power is here – AI-enhanced performance through the Snapdragon® 8+ Gen 1 mobile platform delivers faster speeds, improved image processing, better power efficiency, and more in Motorola Edge 30 Ultra .
ULTRA-FAST RAM & STORAGE
Feel the instant touch response with up to 12 GB of LPDDR5 RAM. And keep all your photos, films, songs, apps, and games with up to 256 GB of built-in UFS 3.1 storage.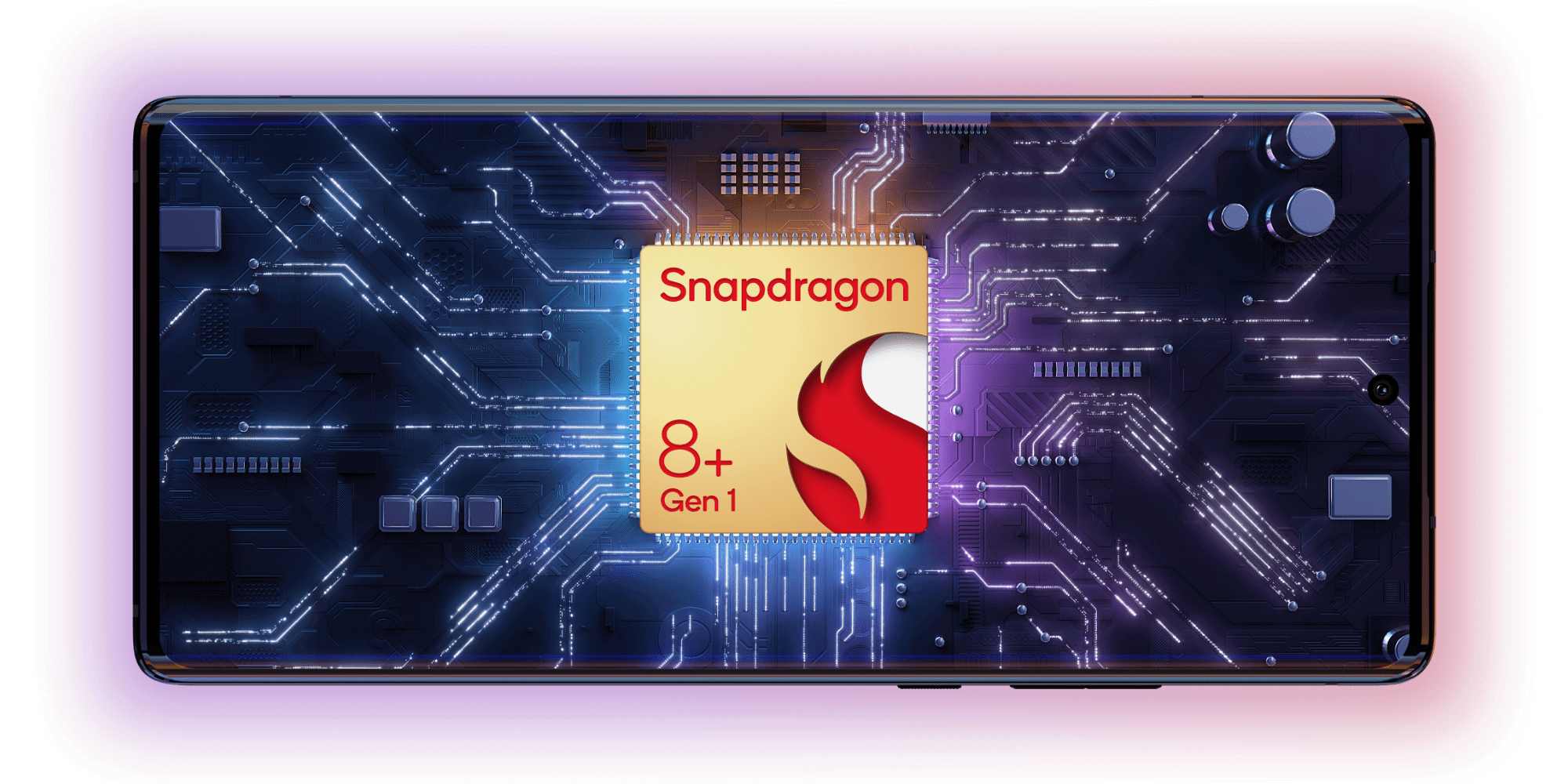 ELITE GAMEPLAY
With Snapdragon Elite Gaming™, play smarter with voice commands, reduced touch latency, and steady support for your 144 Hz display. Winning has never felt so vivid.
SUPERFAST 5G SPEEDS
Download shows in seconds, stream with no buffering, video chat without lag – and do more than you thought possible at the incredible speed of 5G.
WI-FI TO THE EXTREME
Connect faster at Gigabit speeds on the 6 GHz spectrum of Wi-Fi 6E, minimize battery drain, and relish games and video chats with less buffering.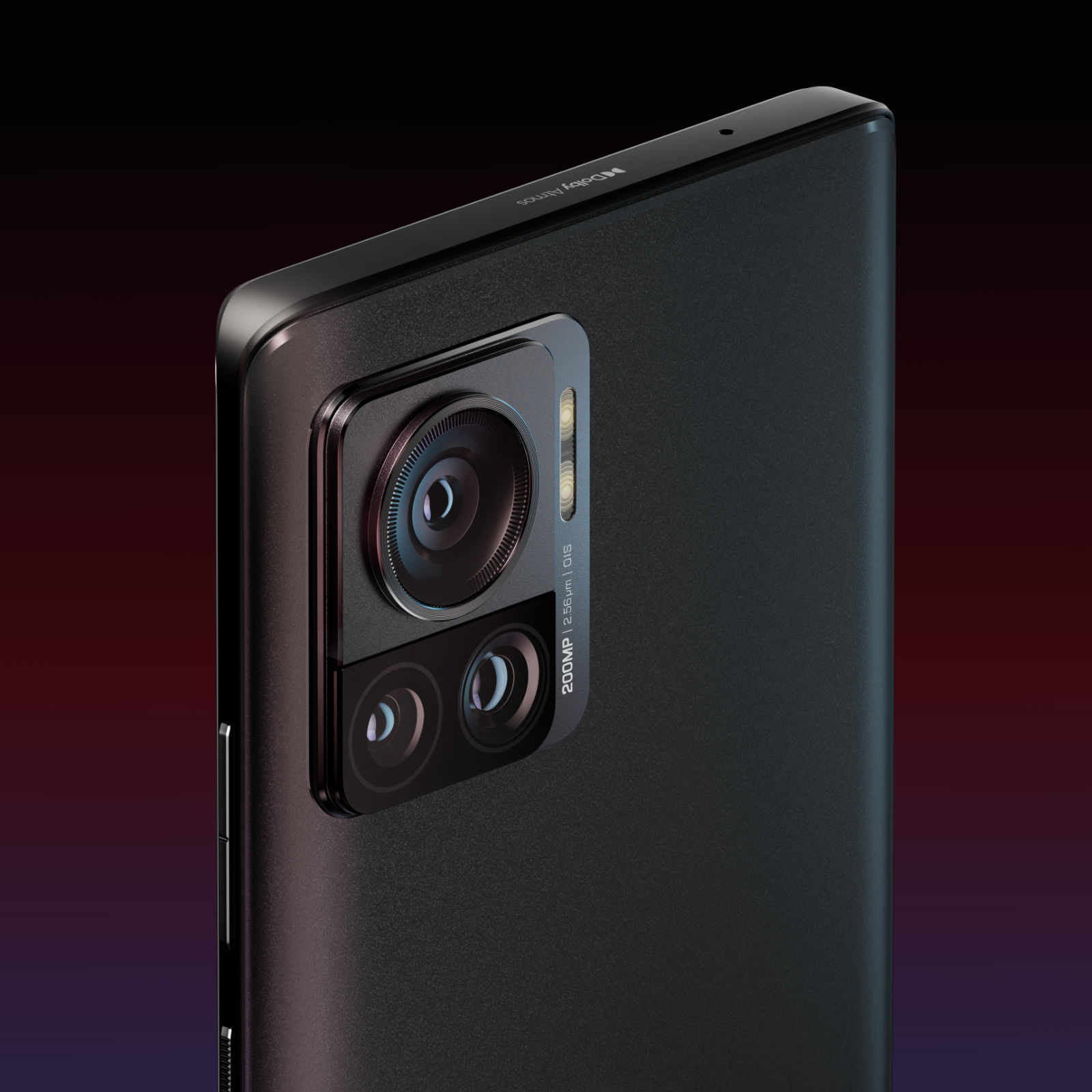 144Hz 10bit color curved screen Eye-catching nature & delicacy
6.7 inch super-large screen adopts Corning AG glass and a fully symmetrical 53° golden curvature, which makes the lines of the screen spread naturally, highlighting the symmetrical harmony and tension. Whether you hold it in your hand or put it in front of your eyes, you can feel the warmth and delicacy of jade.
TurboPower
Recharging, reimagined
Into the fast lane
Get power for the day in 7 minutes at unbelievable 125W speeds, the fastest TurboPower™ charging ever.
Optimized energy
You'll have more than enough power with a massive 4610 mAh battery and greater power efficiency with the latest Snapdragon® processor.
Classic traceability, luxurious texture Stunning eye and hand delicacy
Symmetrical 53° Golden Curvature
The body lines flow naturally and delicately
Up and down symmetrical G3 side curve design
Lighter and thinner grip, softer connection
Audio, touch and hearing full-sensing real experience Deep liberation of the sensory world
Full Link HDR10+
10bit color management
From shooting to output, give eyes real-world color
Bilinear
Dolby Stereo
Stereo immersion, in the auditory world, unlock multi-dimensional emotions
X-axis linear motor
High Voltage Drives Richtap Ecological Algorithm
Multi-scene UI feedback enriches the senses and captures subtle changes
5 Signals Enhanced technology
Feel the extraordinary momentum
Massive global roaming frequency bands, intelligent pairing of network base stations and MAAT signal to enhance the signal is stronger and smoother, and you can hear the sound you want anytime, anywhere.