Mobile Phone Accessories, Gaming Accessories, Screen Protectors
Asus ROG Phone 3 Glass Screen Protector
---
Avoid the daily use scratches and knocks
Fully compatible with every ROG Phone 3 accessories
Twice tempering process and edging treatment make the glass high strength
Super slim 0.21mm and Anti-fingerprint
9H Hardness and 2.5D full coverage
DELIVERY WITHIN 1-2 WORKING DAYS
$29.34
Compare
Asus ROG Phone 3 Glass Screen Protector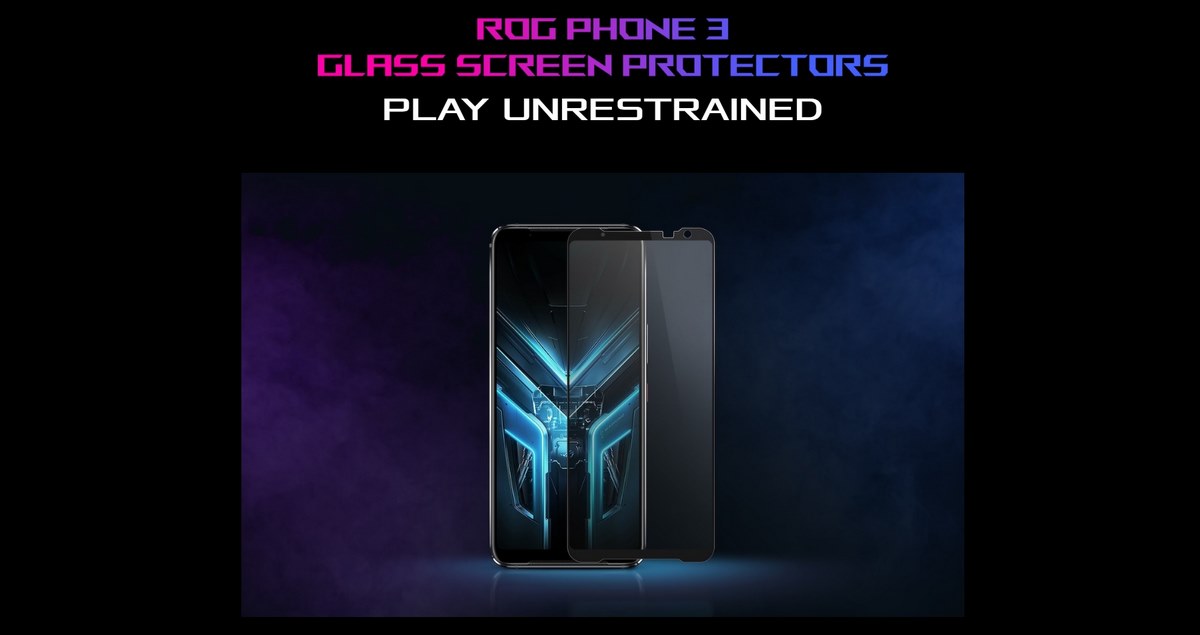 The ROG Phone 3 Glass Screen Protector offer the best possible protection for the screen on your ROG Phone 3. They're ultrathin, tough and virtually invisible, and will protect your phone at all times without interfering with your gaming.
PREMIUM PROTECTION
ROG Phone 3 glass screen protectors provide premium protection with an enhanced user experience. They're made from tough glass rated at 9H hardness, with full coverage of the 2.5D screen. The glass is double-tempered with treated edges for enhanced strength. The protectors are easy to apply without the risk of surface bubbles.
The 2.5D full-coverage design makes the screen protectors compatible with all ROG Phone 3 cases and accessories. These screen protectors won't get in the way of your mobile gaming enjoyment!
FEELING GREAT
At just 0.21 mm thin, the ROG Phone 3 glass screen protectors are up to 40% thinner than generic glass screen protectors. They have an oleophobic coating that resists fingerprint residues, and they provide a smooth touch experience for everyday use and fatigue-free mobile gaming.