BLACK SHARK FUNCOOLER PRO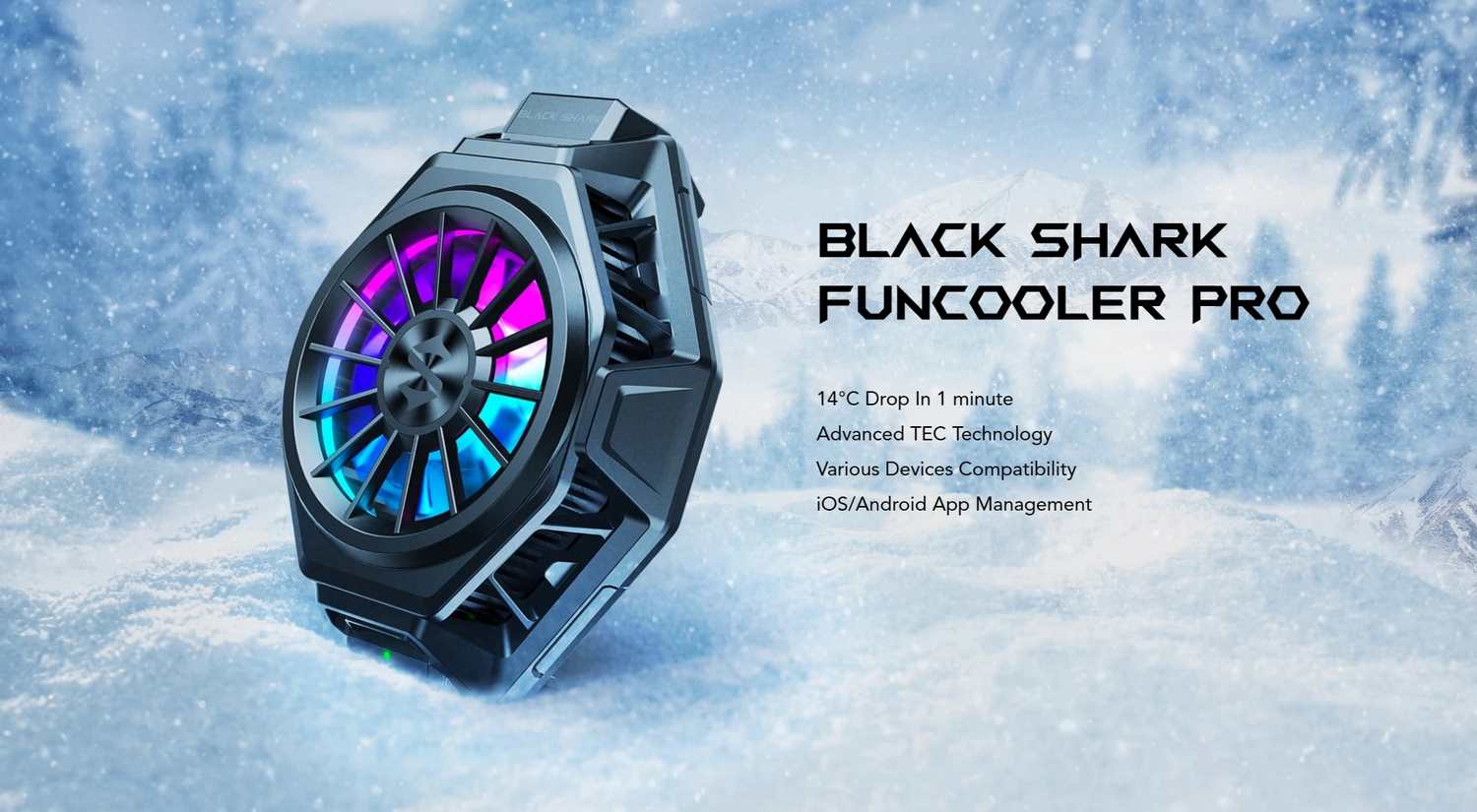 Cooling Rapidly

Black Shark FunCooler Pro is ergonomically designed for rapid heat release. After opening the cooling back clip, it takes only 1 seconds, the temperature starts to decrease rapidly, and the air ducts on both sides of the air duct are blessed, allowing the entire body to achieve rapid air circulation.
Low Noise

The cooling back clip is equipped with a 7-blade fan with a speed of up to 6000 rpm, and the noise on the front of the phone is as low as 30dB during operation.
Type-C Port

The power supply interface of the cooling back clip is Type-C, and the charging power needs to be more than 5V 2A.
Multi-size Device

Suitable for mobile phones with a width of 67-88mm.
RGB Lighting Effect
Black Shark FunCooler Pro features RGB lighting effect, the lighting effect can change with the mood, support Bluetooth intelligence, players can monitor the temperature of the back clip in real-time through APP to control the heat dissipation gear.