VIVO TWS NEO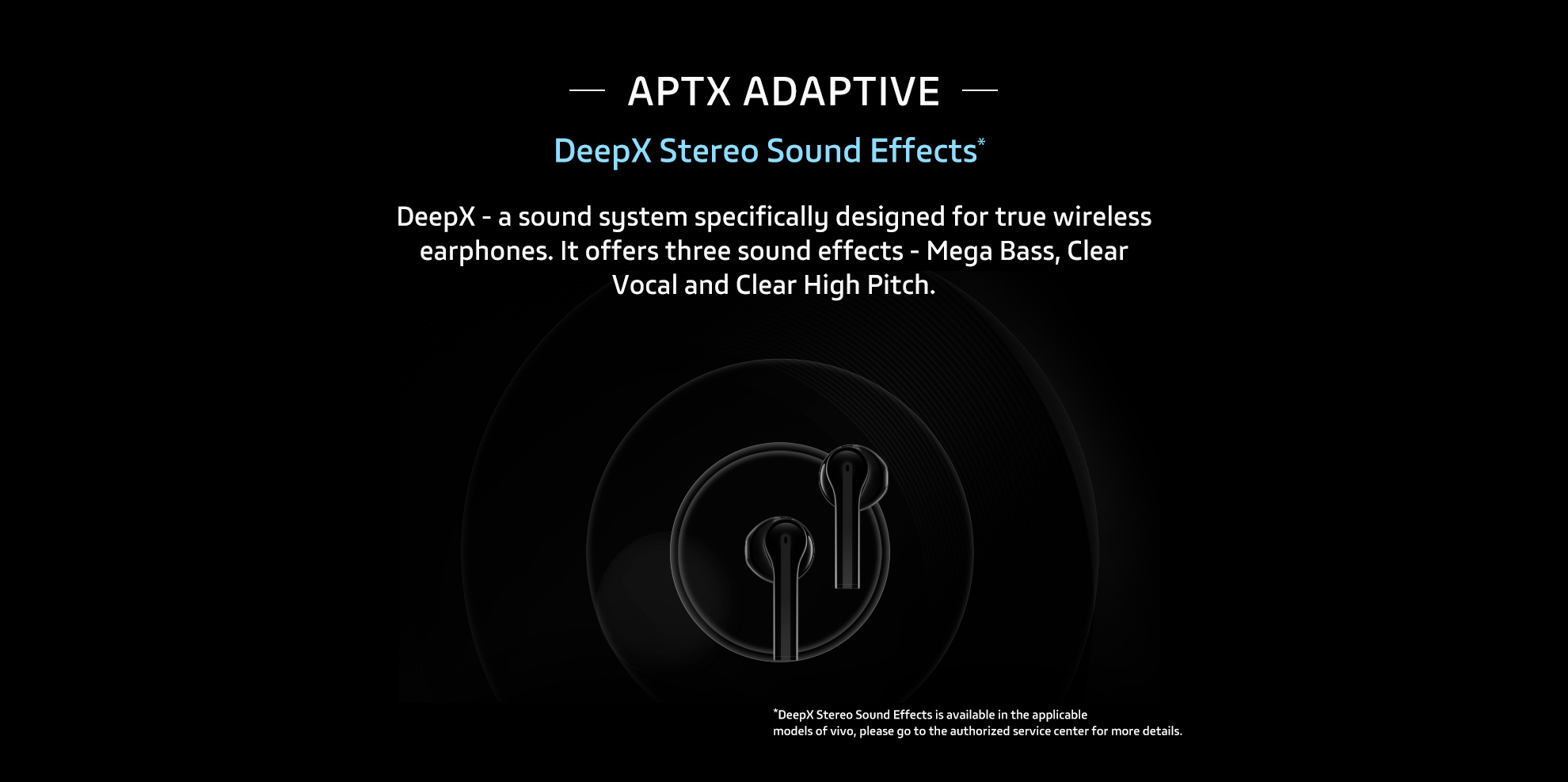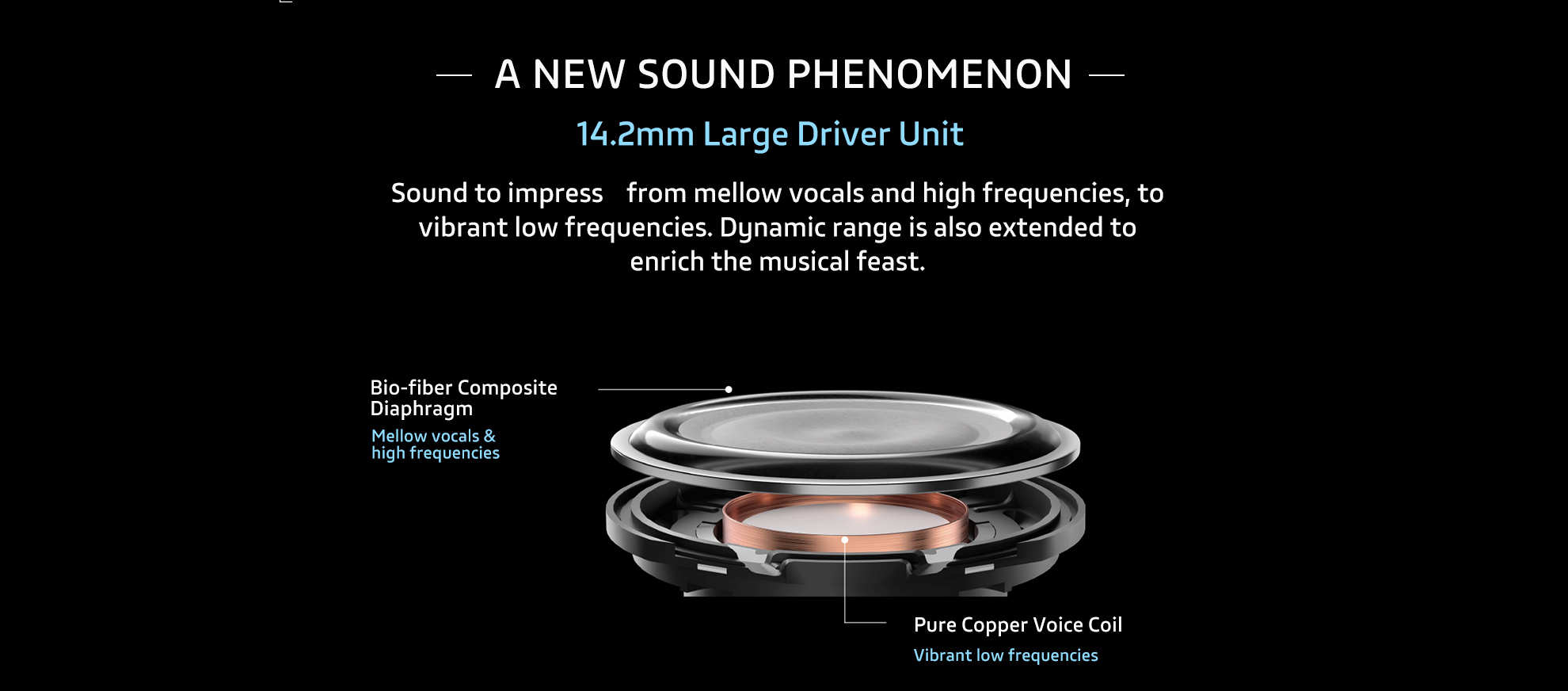 4.7G COMPACT STRUCTURE
Vivo TWS Neo Earphone features ultra-light semi-in-ear design, enables high quality streaming on the earbuds. Lightness counts! Compact form counts! Each earphone weighs only 4.7g, which is lighter than a coin.
14.2MM LARGE SOUND UNIT
Vivo TWS Neo Earphone has a built-in 14.2mm large sound unit which supports apt X and AAC high-definition audio decoding technology.
LOW LATENCY GAMING MODE
Vivo TWS Neo Earphone come with a low latency mode of 88ms for gaming and video calls. Swich to the Super Low Latency Mode for a perfect sync between video and audio while playing games or watching movies.
APTX ADAPTIVE CODEC 
Vivo TWS Neo Earphone is with new aptX adaptive codec, you can get CD-rated audio quality on these earbuds.
DEEPX STEREO MODE 
The Vivo TWS Neo Earphone feature three DeepX Stereo modes for a customized listening experience. You can choose between bass-heavy mode, clear voice mode, and high pitch mode to suit the audio you are playing.
SMART CALL NOISE REDUCTION
Vivo TWS Neo Earphone is with smart call noise reduction, eliminating ambient noise such as wind interference, running, riding, with the help of its dual microphones.
DUAL-CAPACITANCE IN-EAR SENSING TECHNOLOGY 
Vivo TWS Neo Earphone comes with the industry's first dual-capacitance in-ear sensing technology which is more accurate and more power-efficient.
SLIDING TOUCH
Vivo TWS Neo Earphone features sliding adjustment volume and customizable touch operation, slide to adjust volume, single tap to play/pause music or call up Jovi assistant (customizable), and long press to reject a call.
ALL-DAY USE
Vivo TWS Neo Earphone features dual-channel transmission 2.0 which helps improve latency and battery life. According to official figures, the Vivo TWS Neo earbuds can play audio for up to 5.5 hours on the standard AAC code and this goes down to 4.2 hours on the aptX adaptive codec. Vivo TWS Neo Earphone provides up to 27 hours of audio playback with 415mAh charging case.