Google Pixel Buds A-Series
Google Pixel Buds A-Series bring you rich, high-quality sound for a lot less than you'd expect. Their beamforming mics help make your calls crystal clear. The flush-to-ear design is stylish, and the stabilizer arc keeps them in place so you can wear them even during the sweatiest workout. Get real-time language translation right in your ear. Talk to Google to get important messages and notifications hands-free – just say, "Hey Google." And with up to 5hours of listening time on one charge or up to 24 hours using the
charging case, you can keep listening anywhere.
Sound that's music to your ears.
With custom-designed 12 mm dynamic speaker drivers, Google Pixel Buds A-Series deliver high-quality audio.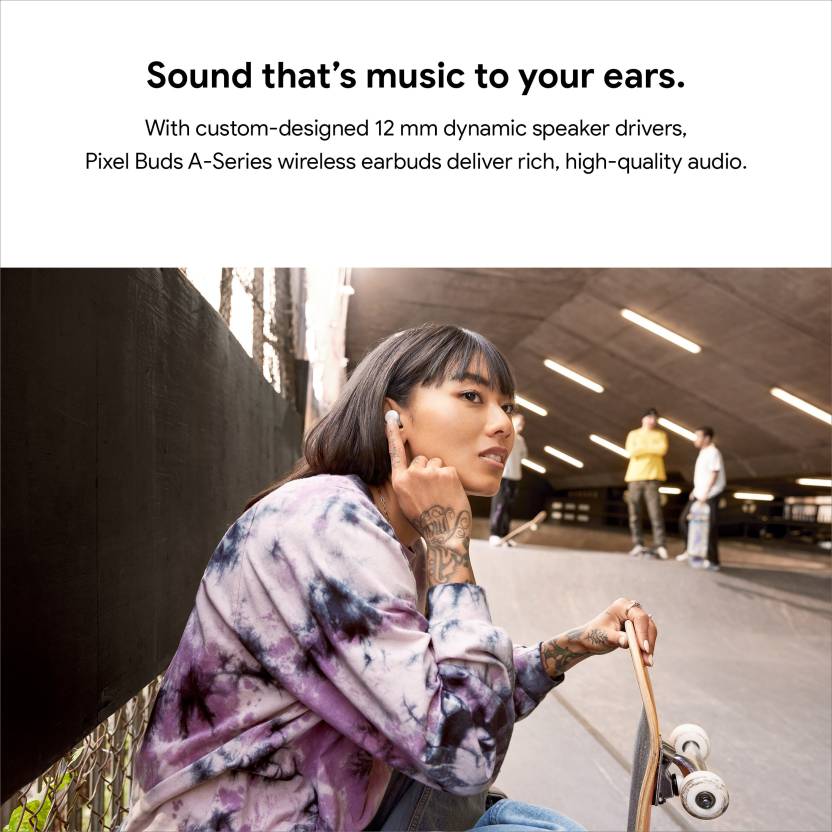 They sound good anywhere.
Adaptive Sound adjusts the volume as you move between quiet and noisy environments, so you don't have to.
Bluetooth enabled.
No cord needed.
Long battery life.
Get up to 5 hours of listening time or up to 2.5 hours of talk time on a single charge, or listen for up to 24 hours with the charging case.
Stay connected.
With noise reduction, your calls are crystal clear. So the person on the other end can hear you, no matter where you are.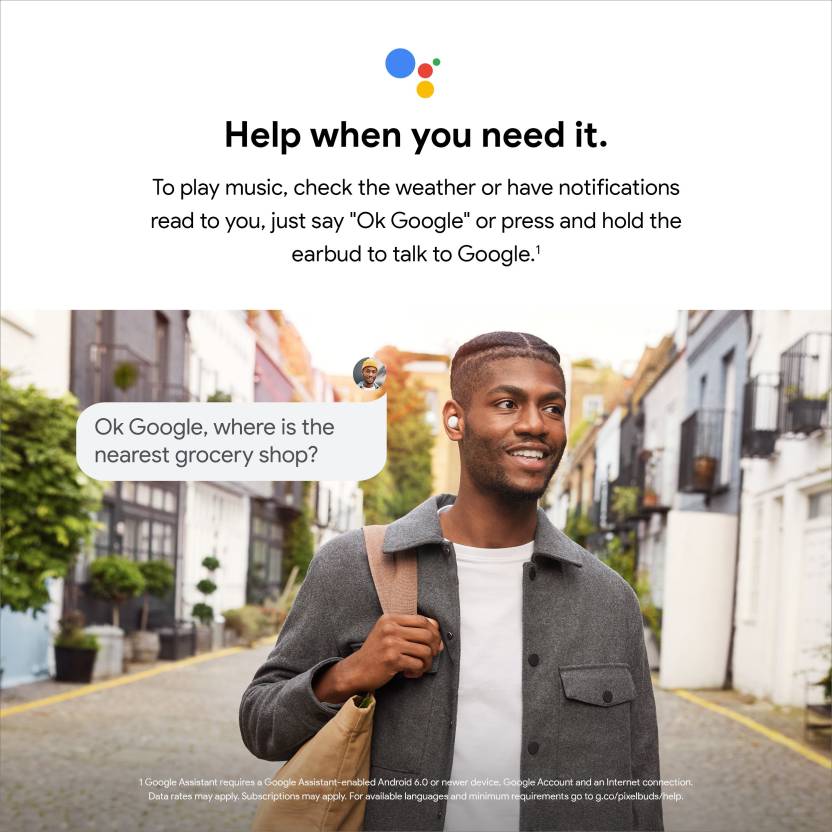 They get along with other devices.
Pair your Google Pixel Buds A-Series with your Pixel or any Android device in just one tap. And quickly and easily connect to iOS or any other Bluetooth® 4.0+ device.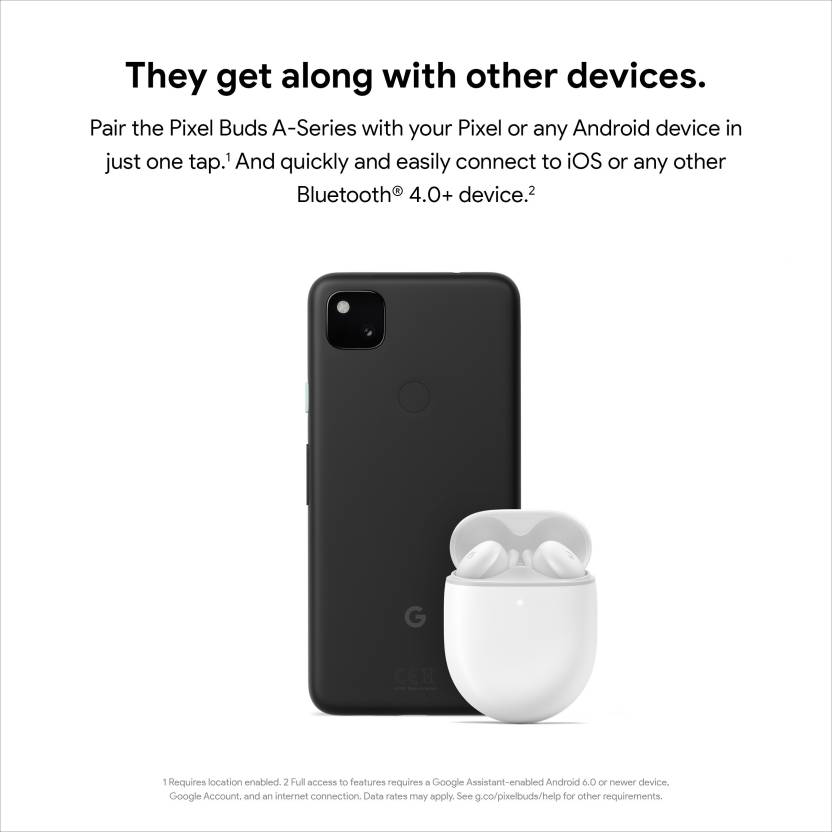 Look good and feel good.
They're sweat and water resistant and have a stabilizer arc, so they stay in place, even during strenuous workouts. The flush-to-the-ear design keeps you stylish while you exercise.
Find your earbuds easily.
If you misplace them, hear them ring with Find My Device if they're nearby, or see their last known location on a map.
Call quality depends on signal strength, environment, network traffic, and many other factors. Actual results may vary.
Pixel Buds A-Series (earbuds only) have a water protection rating of IPx4 under IEC standard 60529. Water resistance is not a permanent condition and may be compromised by normal wear and tear, repair, disassembly, or damage.
Adaptive Sound requires an Android 6.0 or newer device to enable the feature. To prevent possible hearing damage, avoid listening at high volume for prolonged periods of time.
All listening times are approximate and were measured using music playback and talk with pre-production hardware and software, with fully charged Pixel Buds A-Series and case, and other features disabled.
Case is used to recharge Pixel Buds A-Series when their batteries are depleted. Battery life depends on device, features enabled, usage, environment and many other factors. Actual battery life may be lower.
Charging times are approximate. Use of other features will decrease battery life.
Requires location enabled.
Requires Google Pixel Buds connected with Fast Pair to a device running Android 6.0 or newer, with location history enabled. Ringing your earbuds to locate them requires them to be nearby and connected to your device. The earbuds will ring at a gradually increasing volume.