ASUS ROG CETRA II
Rise above the noise with immersive audio
ROG Cetra II RGB Gaming Headphones are designed to provide astounding audio. It leverages Active Noise Cancelation (ANC) technology to effectively eliminate ambient noises, ensuring distraction-free in-game audio and music. It includes an Ambient mode, allowing you to hear your surroundings at a press of a button.
Innovative liquid silicone rubber (LSR) drivers deliver impeccable sound with hard-hitting bass, while noise-suppression microphones ensure clear voice communication and improved in-line performance for calls and in-game chats.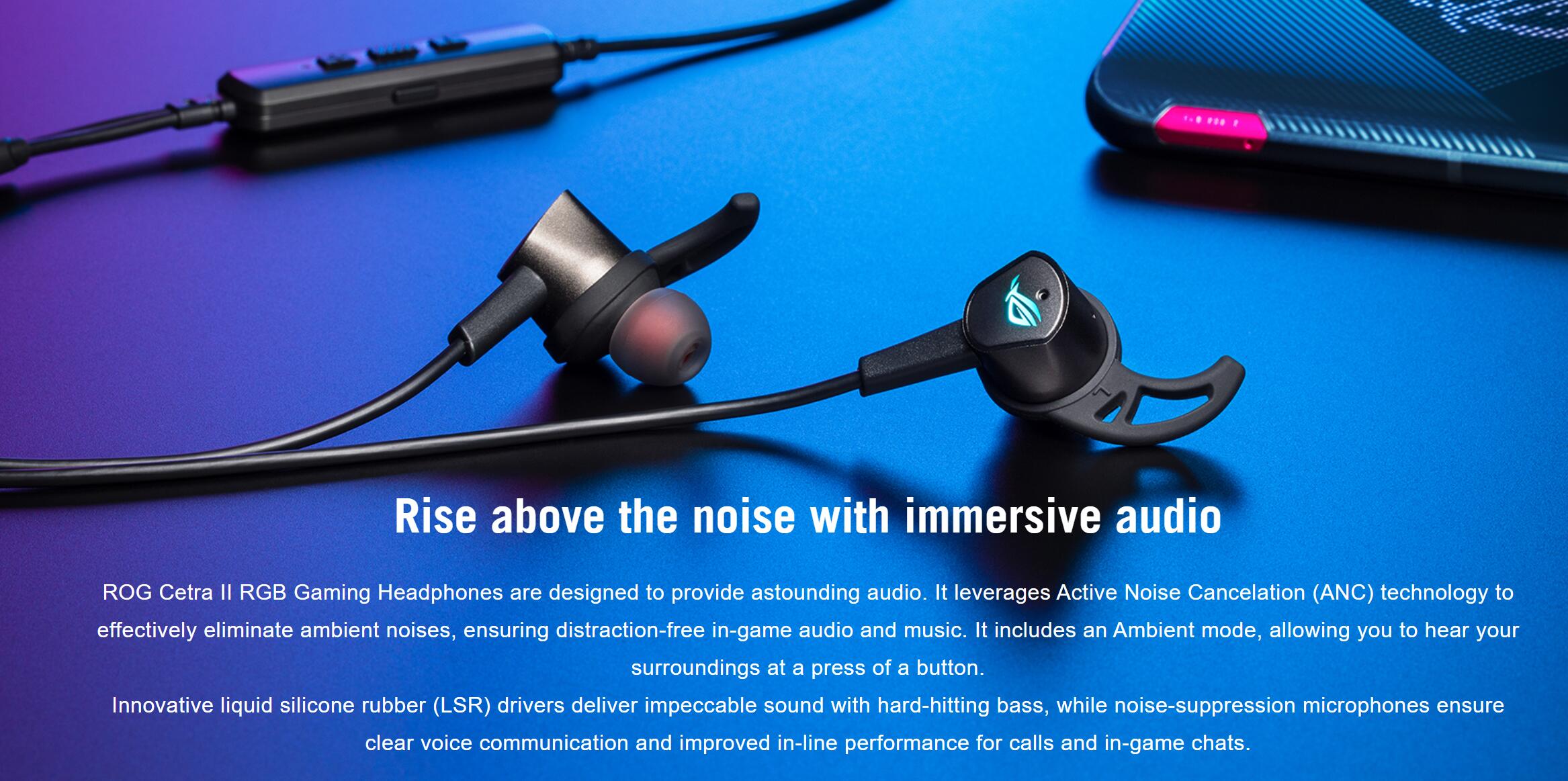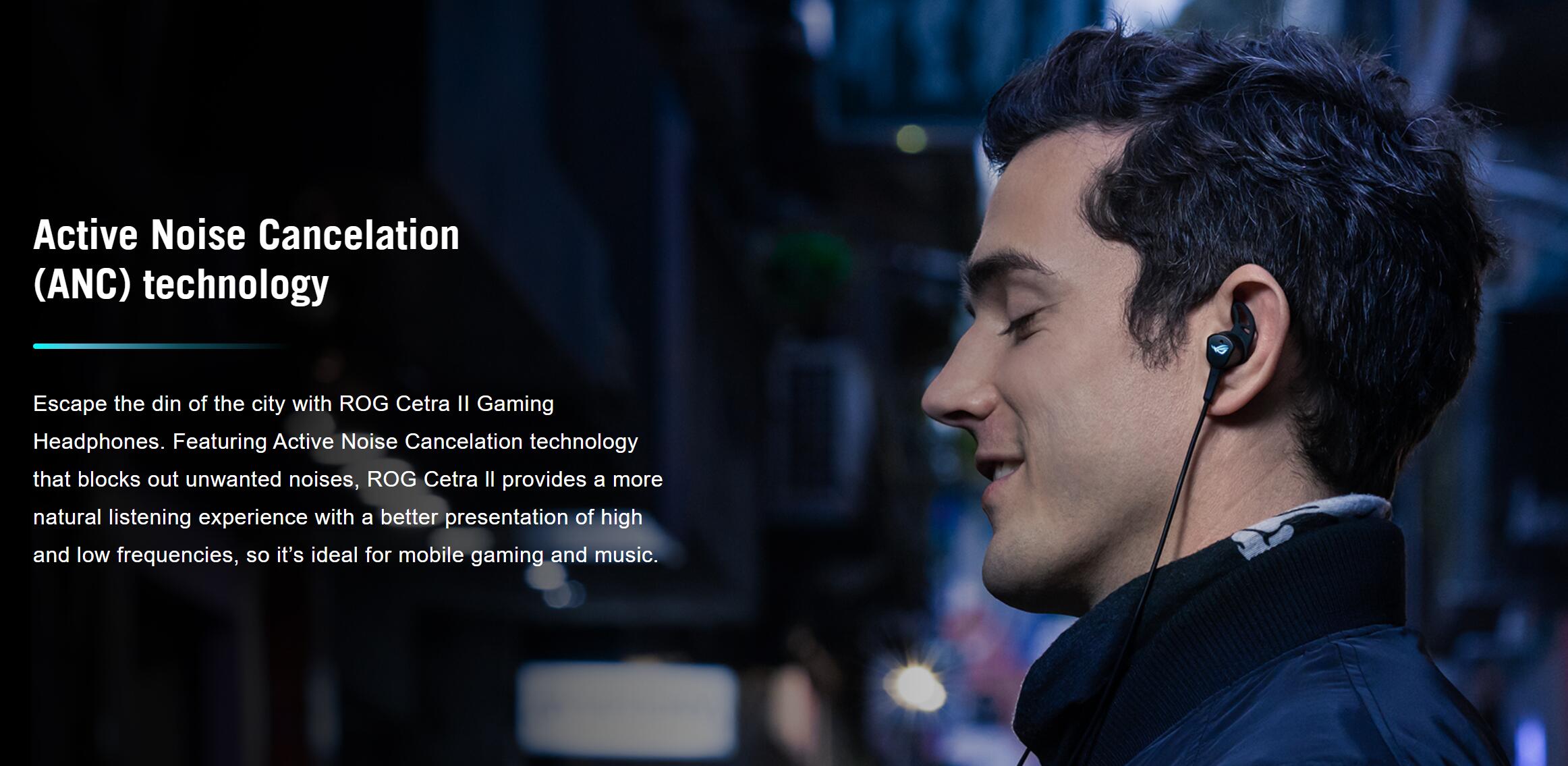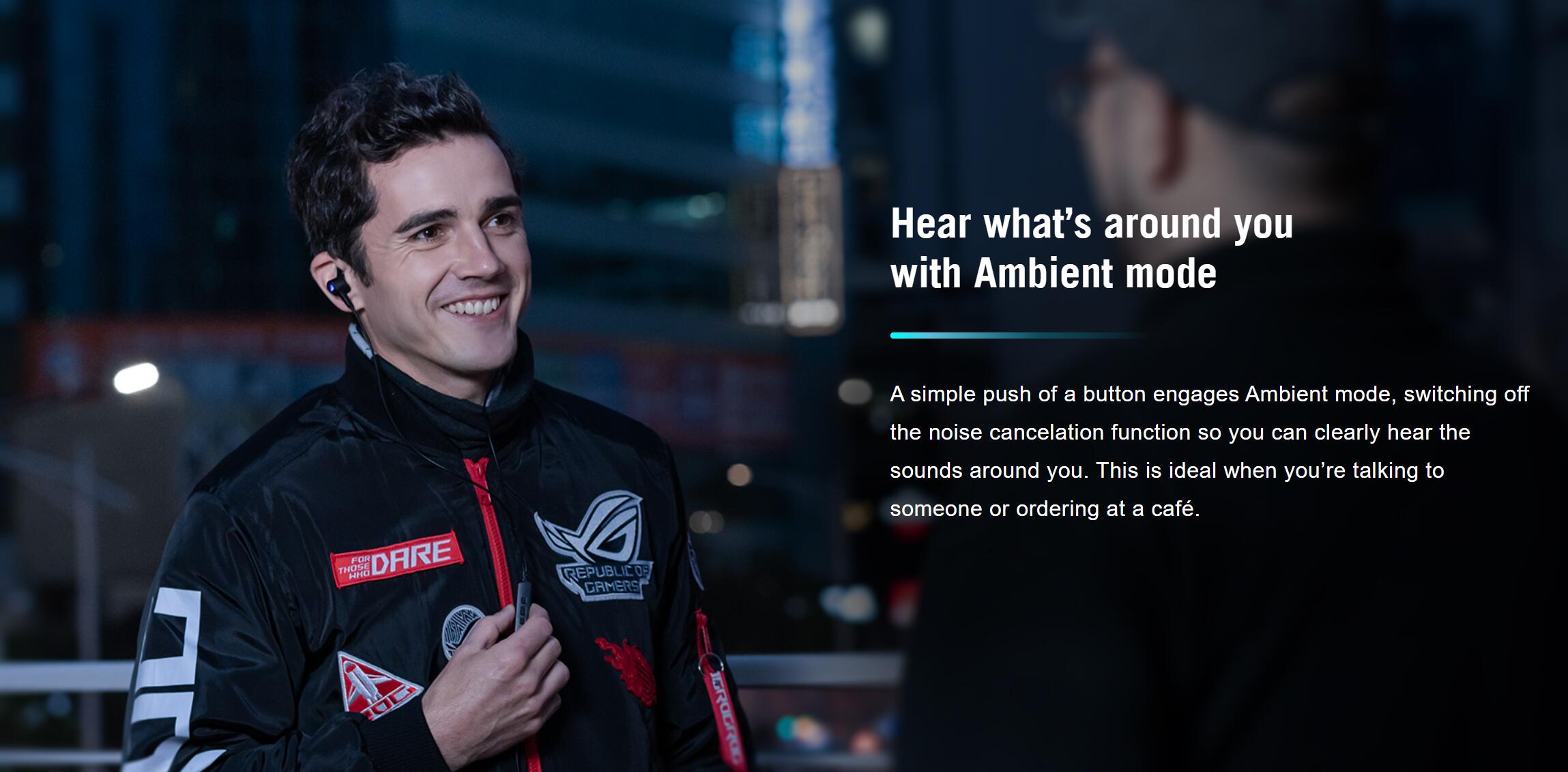 Liquid silicone rubber ASUS Essence drivers
Made of cutting-edge LSR material, the ASUS Essence drivers on ROG Cetra II provide more stable speaker performance and incredibly strong bass. With sound that's optimized for gaming, you'll enjoy incredibly immersive and detailed audio while playing your favorite games.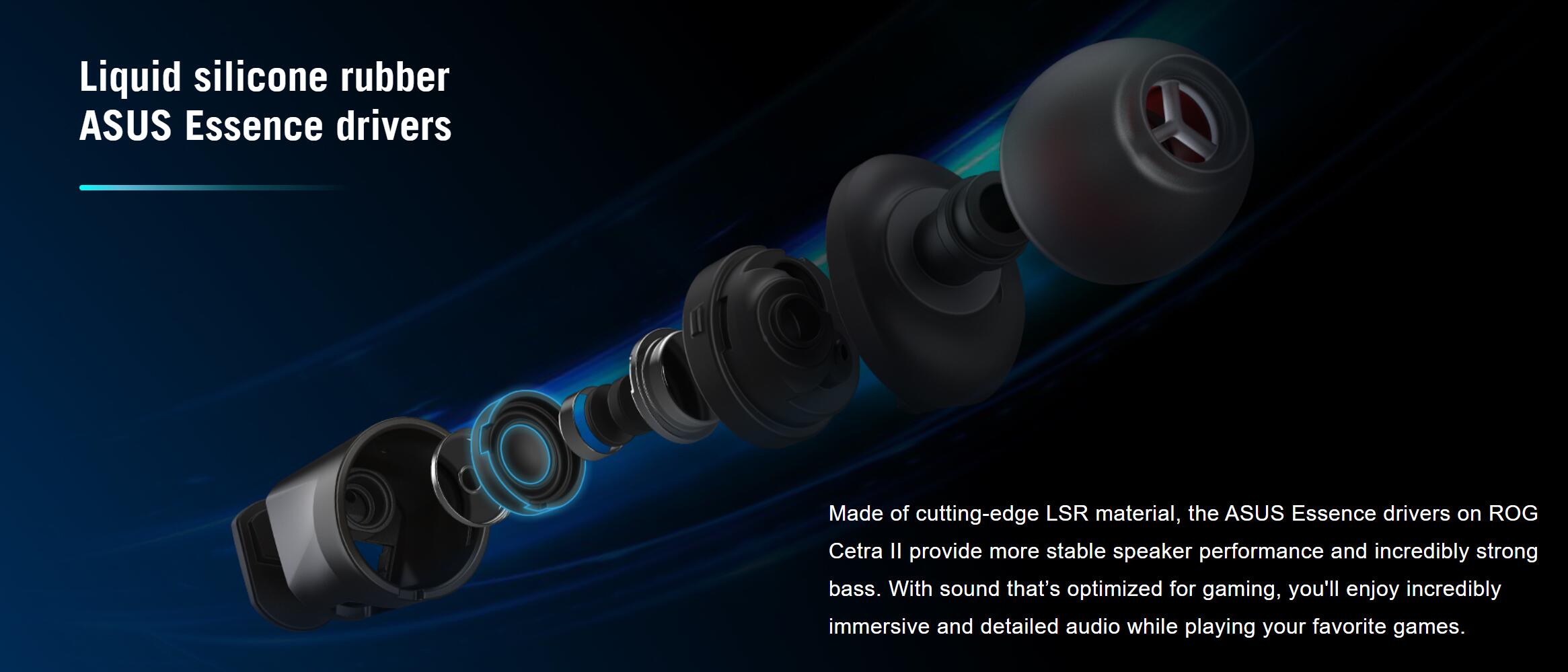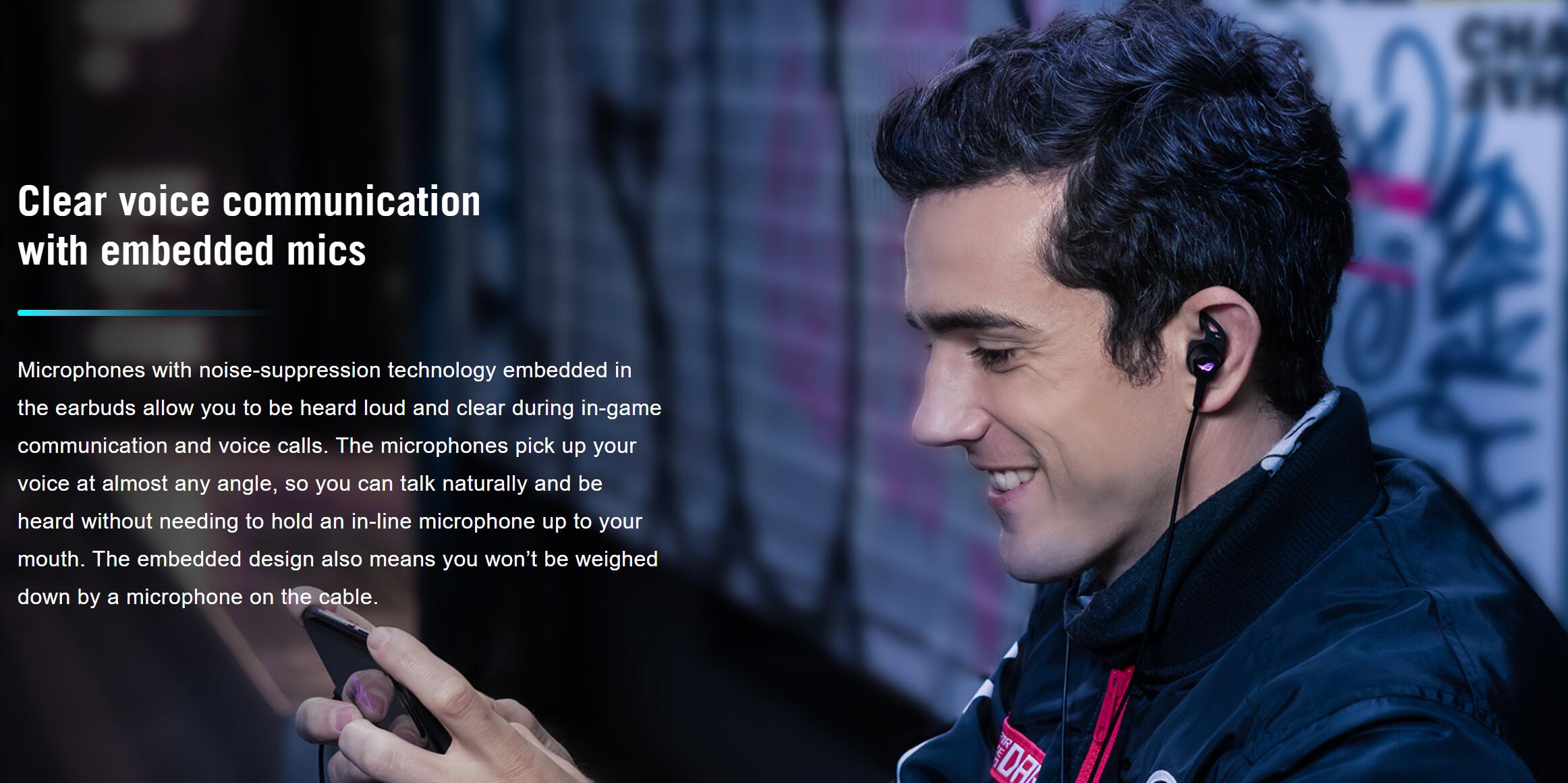 A perfectly comfortable fit
The included ear fins and ear tips are made of liquid silicone rubber and offer an ultra-soft texture for extra comfort during extended gaming sessions. The earbud design is slightly tilted at the front for an enhanced fit, and each earbud has a small bump at the base for securing it in the ear. These ergonomic designs on ROG Cetra II enhance noise isolation and provide maximum comfort and fit for the best listening experiences while gaming.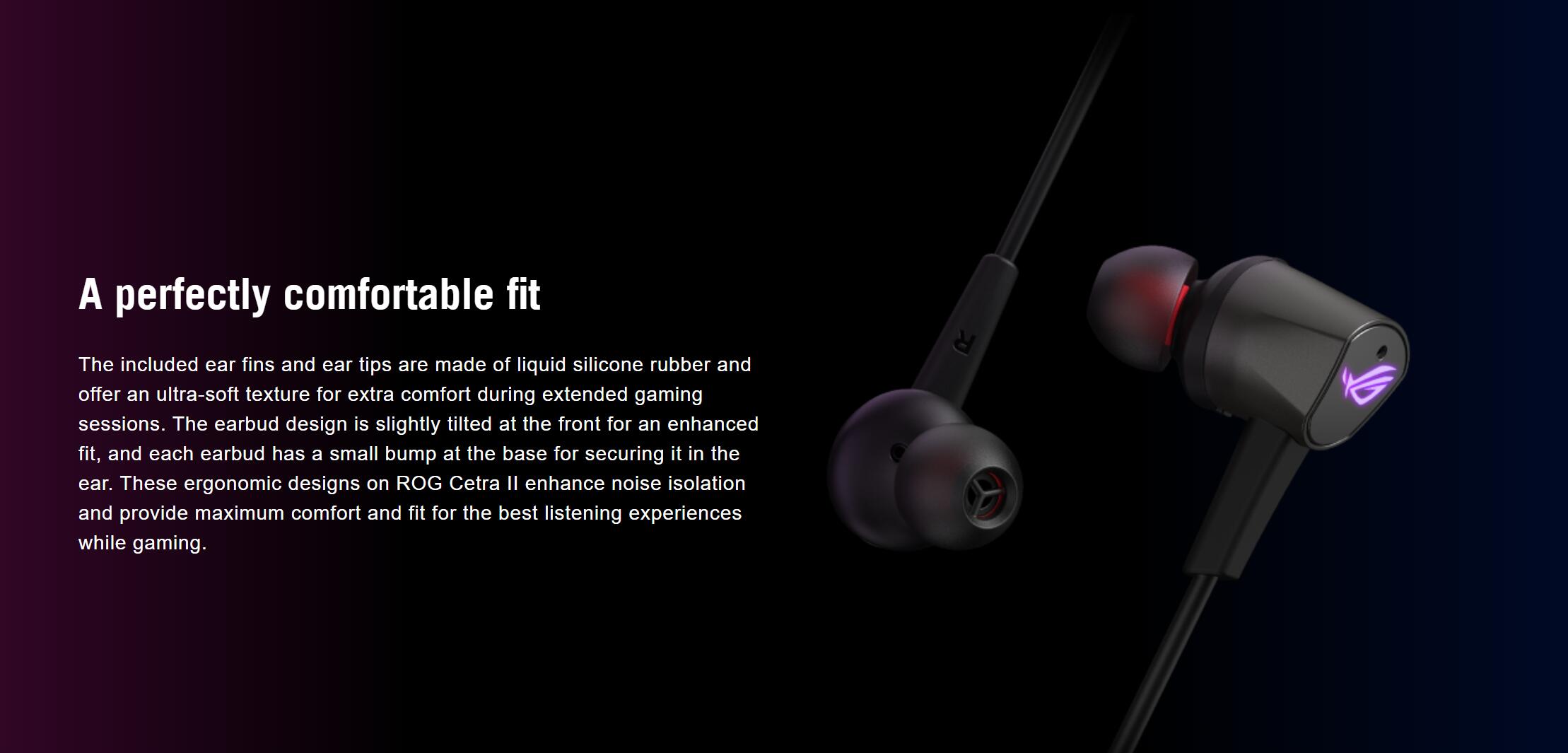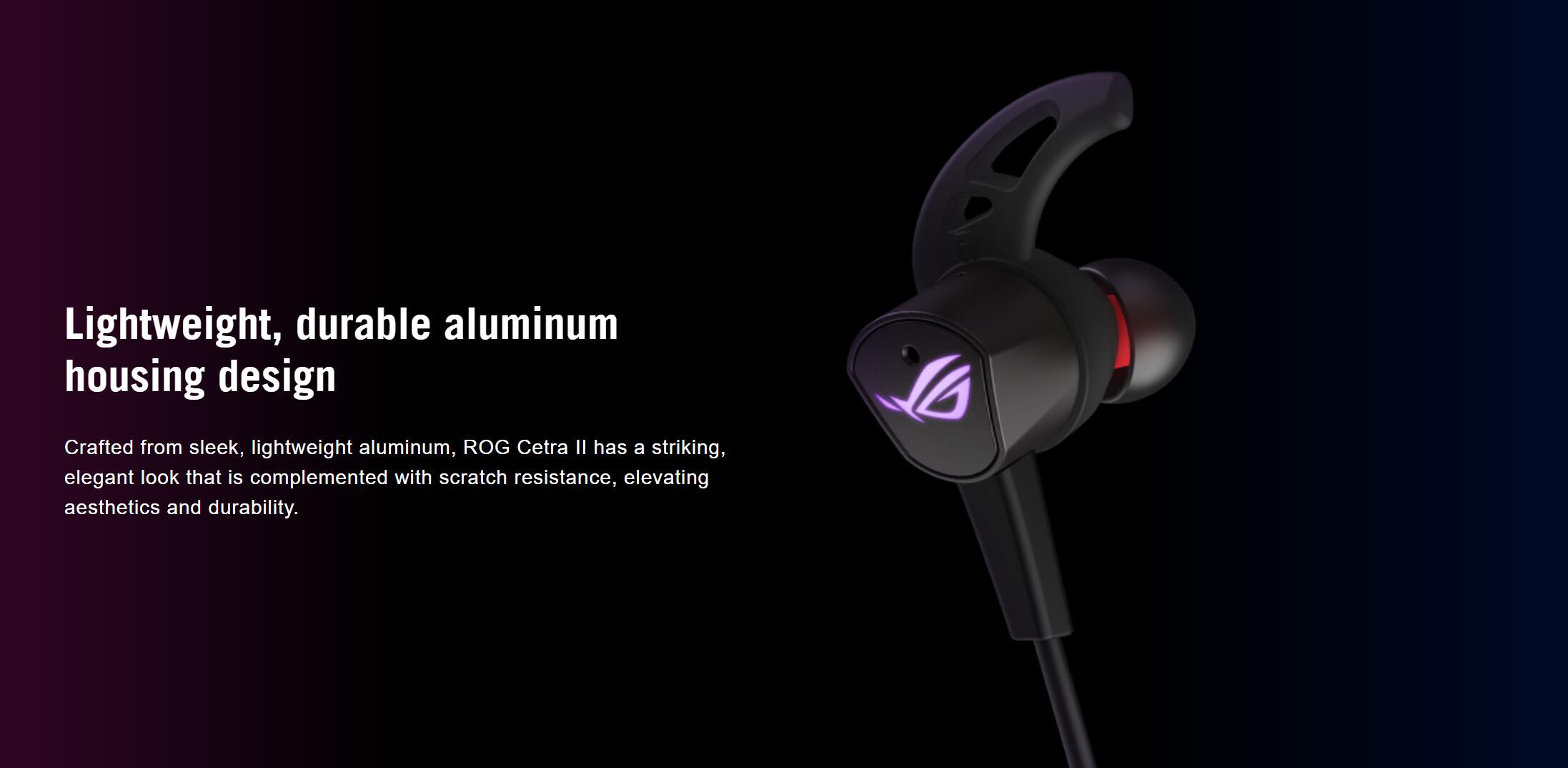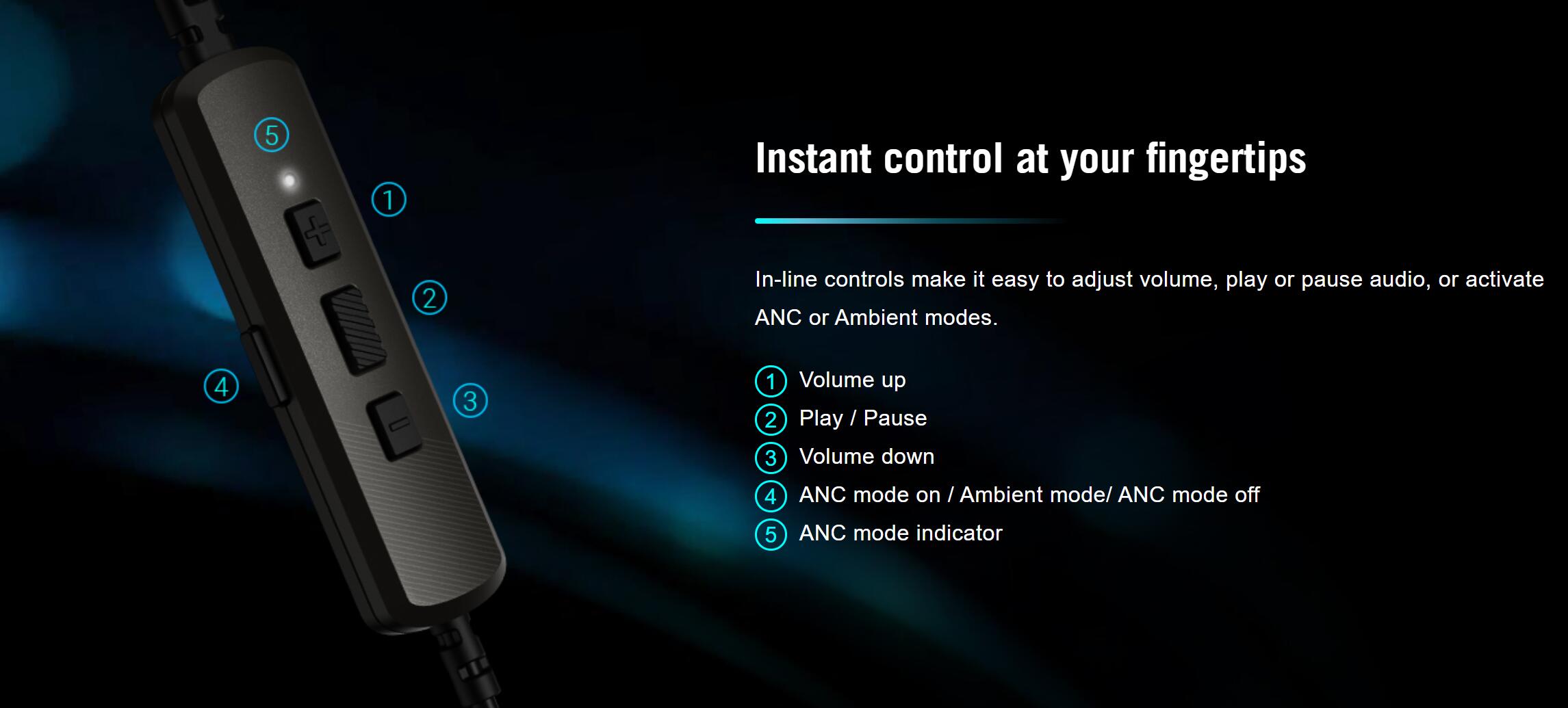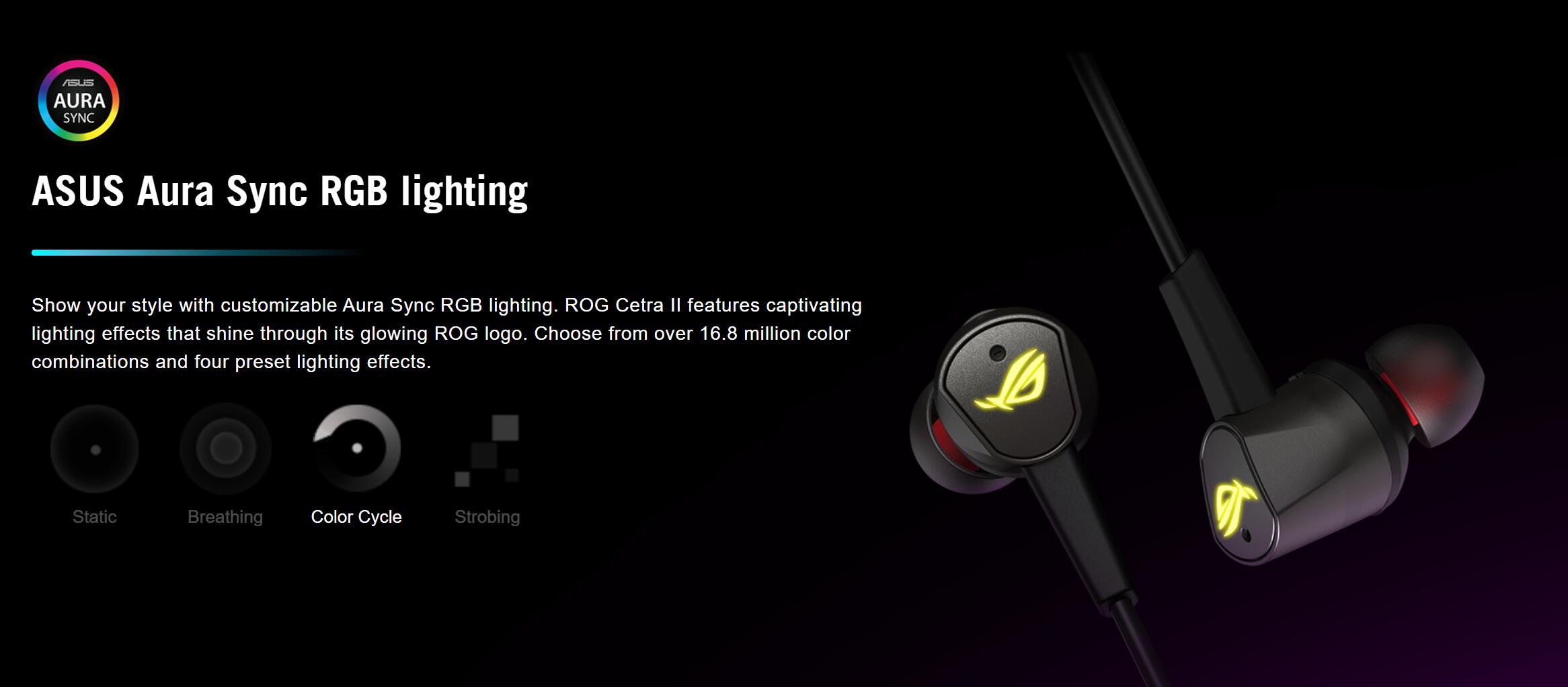 Travel case included for added portability
The included compact travel case is handy for storing earbuds and ear fins. ROG Cetra II also comes with LSR tips and ear fins in three sizes, as well as a pair of foam ear tips.