BLACK SHARK FUNCOOLER 3 PRO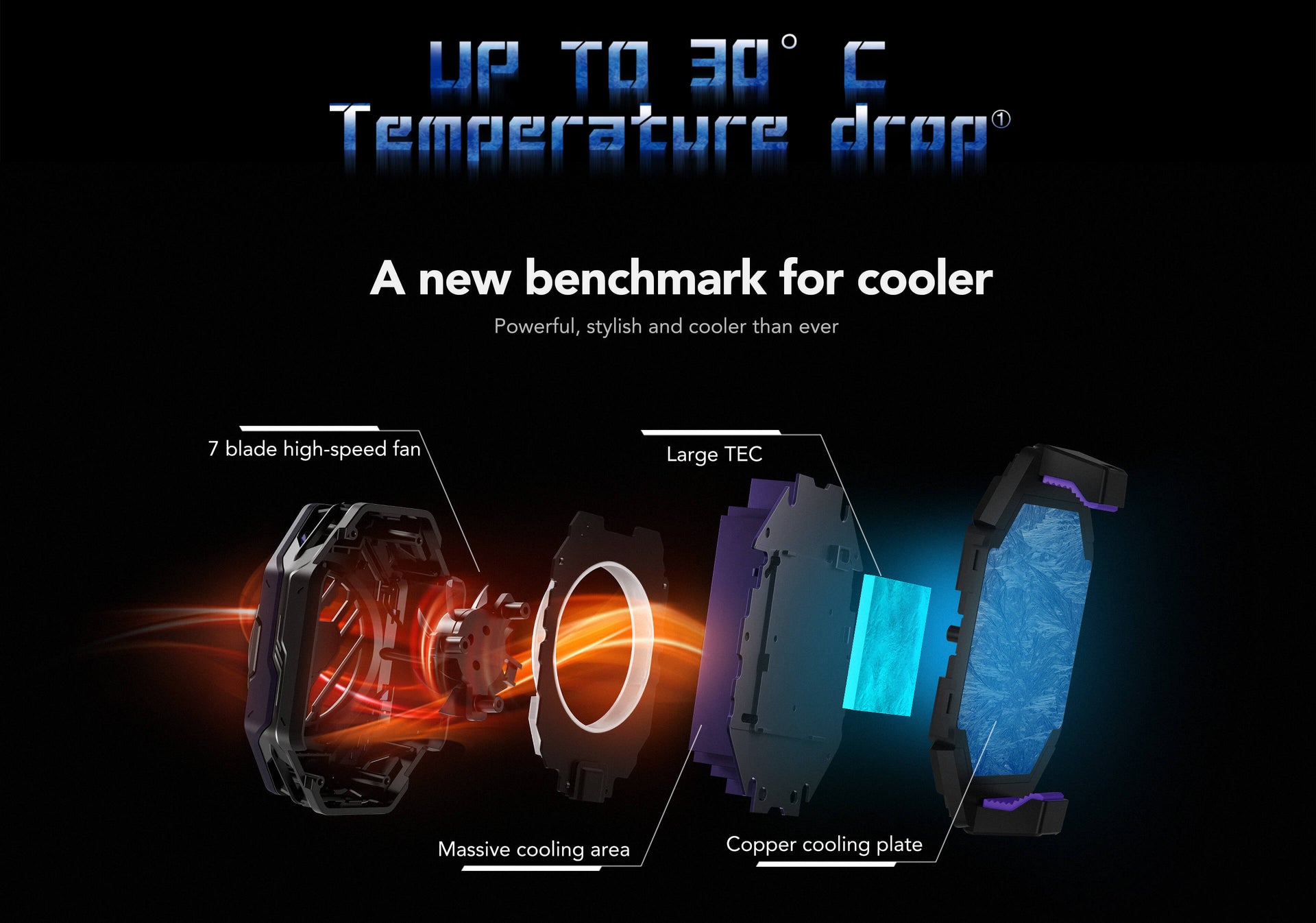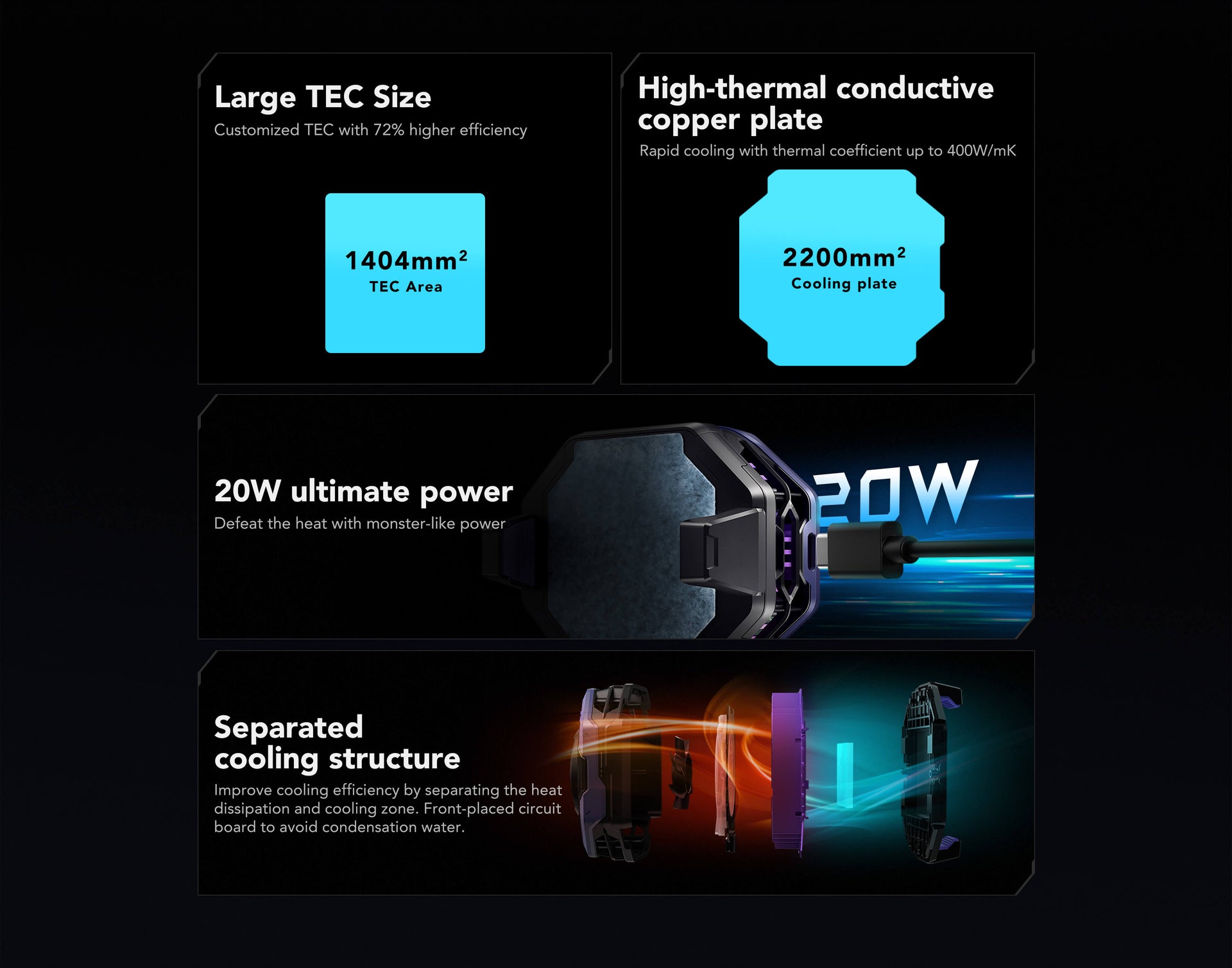 Innovative structure dedicated to instant cooling
Black Shark FunCooler 3 Pro comes with 17pcs heat sink, the total heat dissipation area is increased by 227%.
7 blade high-speed fan increased the air circulation faster than ever.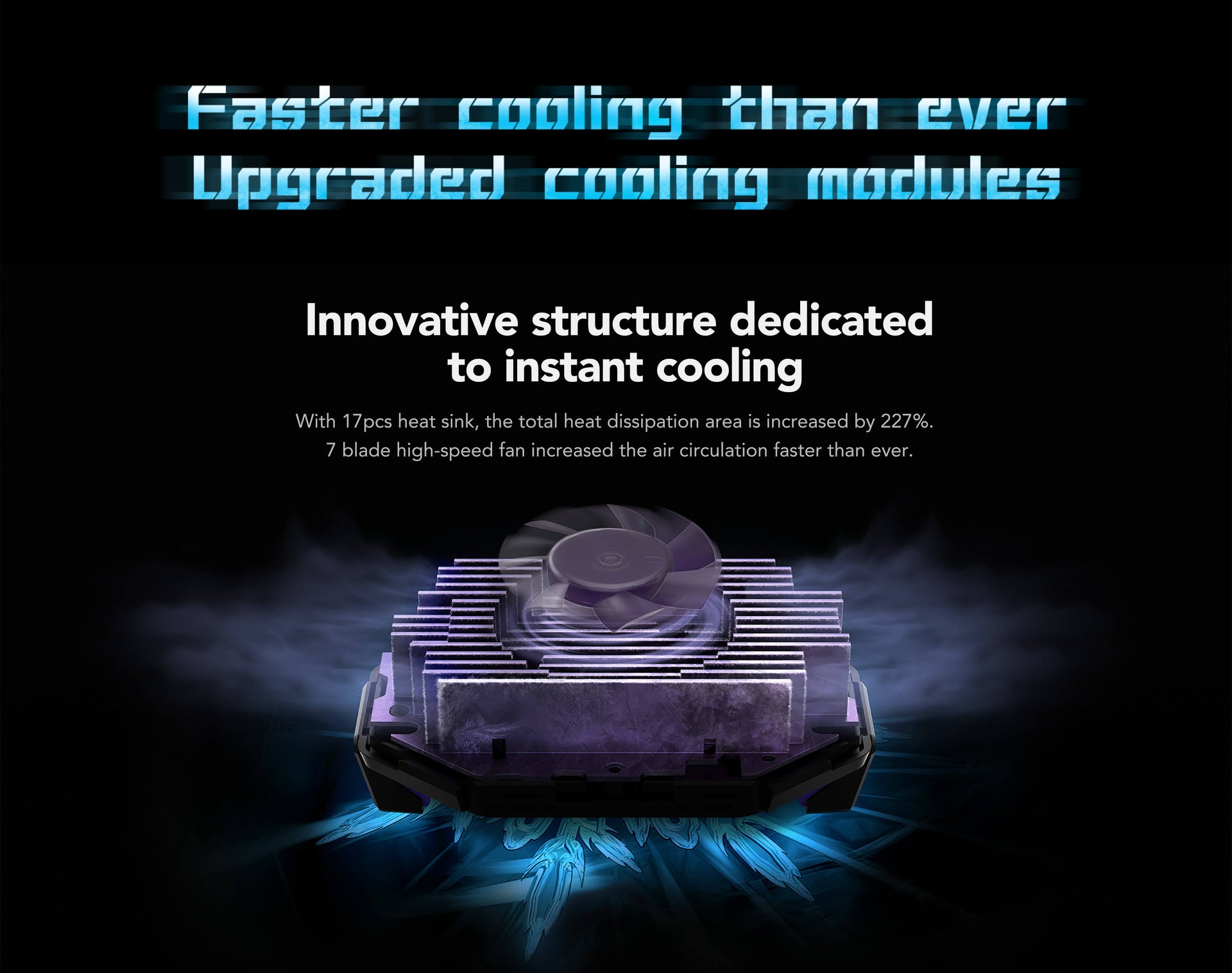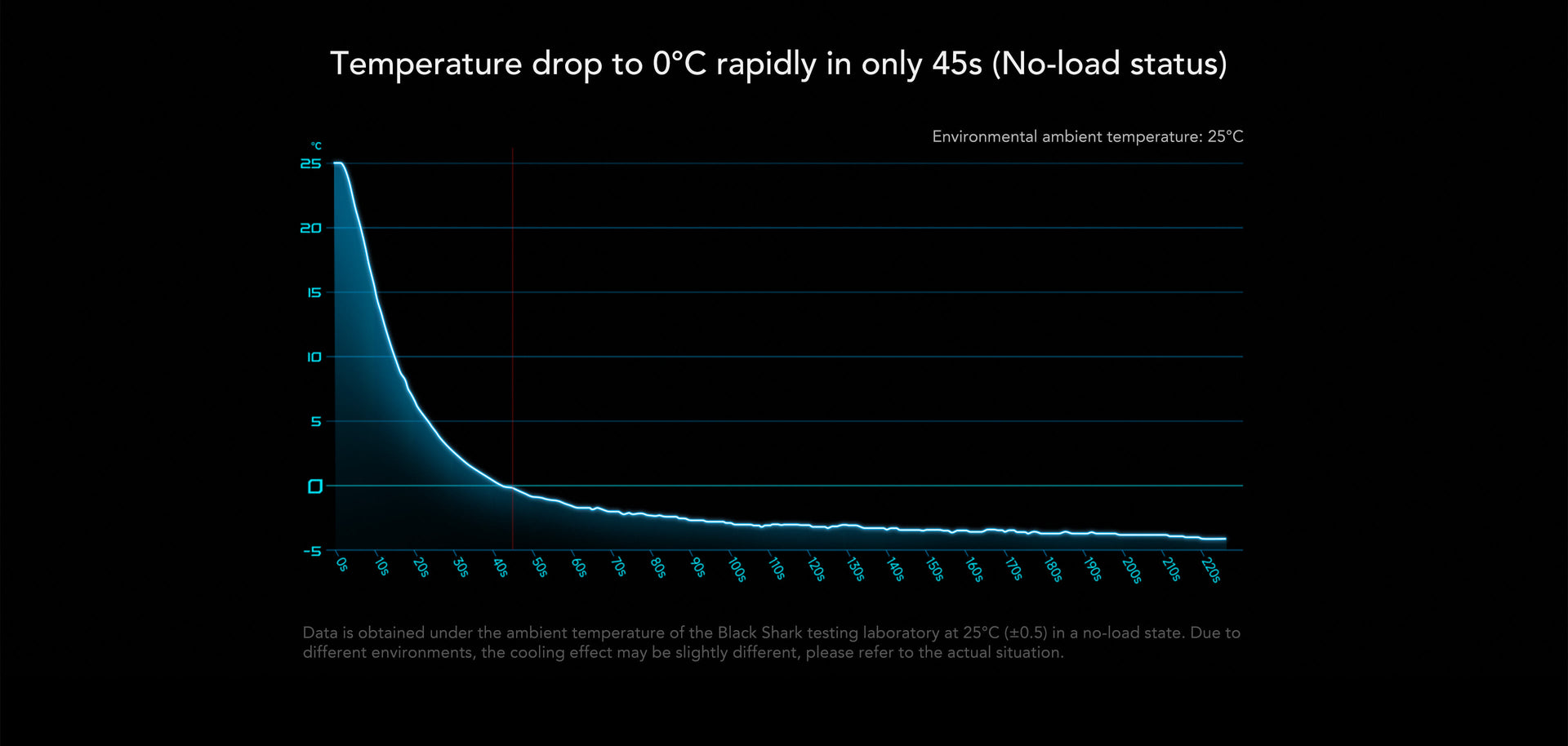 Vertical air duct design
Innovative design from Black Shark FunCooler 3 Pro, We focuses on your actual use experience, the vertical air duct design to make comfortable holding without letting heat dissipated to your hands.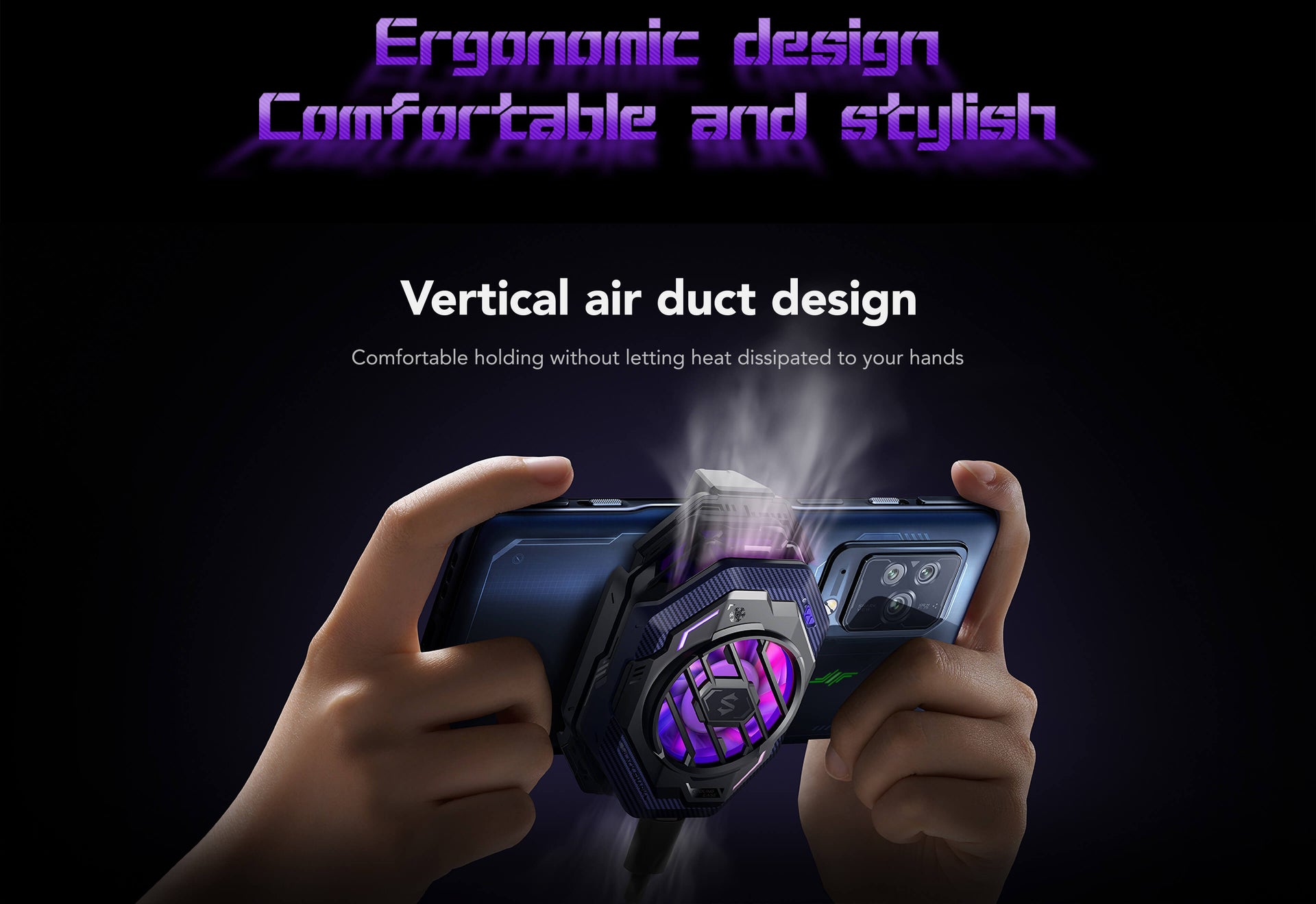 Take control in the APP
Black Shark FunCooler 3 Pro has fully customizable in Shark Arsenal APP to find your own lighting effect. You can also set a timer for auto shut down, for energy saving purpose.
Manual: choose a specific power output.
Smart: automatically choose a power output based on real-time temperature.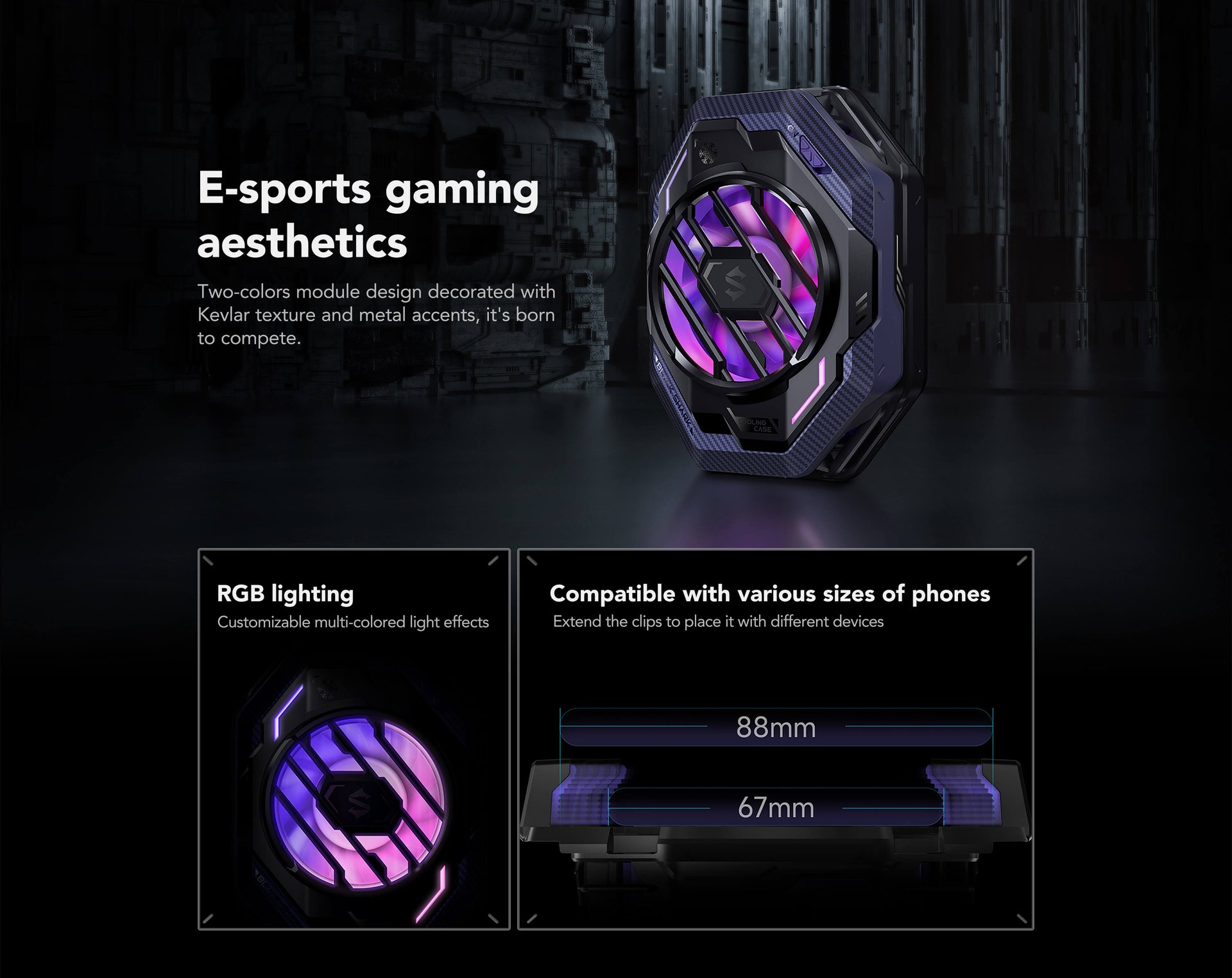 A new benchmark for cooler
Powerful, stylish and cooler than ever. Innovative structure dedicated to instant cooling: 7 blade high-speed fan + Massive cooling area + Large TEC + Copper cooling plate, customized TEC with 72% higher inefficiency. Rapid cooling with thermal coefficient up to 400W/mK. NTC Dual-Protection mechanism will monitor the inner temperature of the cooler, and automatically power off at extremely high temperatures.