APPLE WATCH SERIES 5
This Watch Has A Display That Never Sleeps.
With the new Always-On Retina display, you always see the time and your watch face. You no longer need to raise your wrist or touch the screen to see the time or other information on your watch face, because the display never sleeps. So whether riding a bike, cranking out some crunches, or counting the minutes in a meeting, all you need to do is glance to find the time or your workout metrics right there where you want them.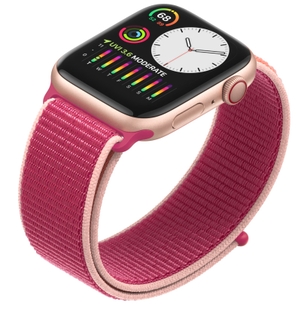 With Materials You'll Love.
Every piece a masterpiece. We put as much care into engineering our case materials as we do the technology they contain. We now offer four exquisite materials, including titanium. Each of the metals and the ceramic we use were painstakingly engineered by Apple to enhance their native qualities while bringing out a distinctive beauty.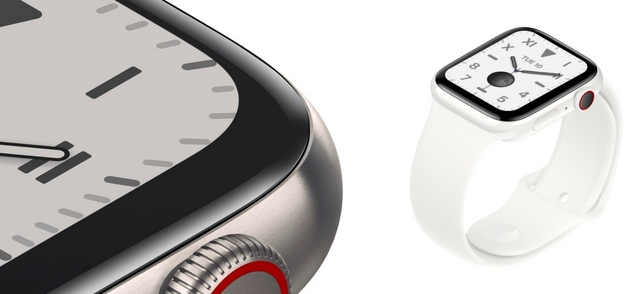 This Watch Has Apps To Keep An Eye On Your Heart
All around, Apple Watch inspires a healthier life. It monitors your heart rate and lets you know if something is wrong. Helps you keep track of your menstrual cycle and taps you if noise levels rise to a point that could impact your hearing. You can also add complications like Breathe, Heart Rate, and Noise to your watch face and keep them top of mind throughout your day. It's the first watch that really watches out for you.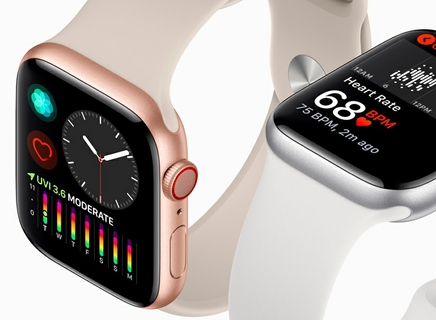 And Tells You When Things Are Getting A Little Loud
Noise can rise to levels that may impact your hearing without your even realizing it. The new Noise app senses when the roar of the crowd or the rumble of machinery reaches a level that may pose a risk. So you can step out or plug up to give your ears a needed break.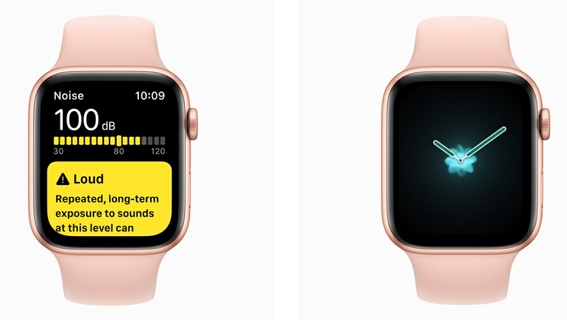 And Lets You Track Your Cycle With A Tap
Track your cycle with a tap. The Cycle Tracking App gives you insight into your menstrual cycle and can help provide a clearer picture of your overall health. In addition to simply ensuring that you're prepared, you'll have more information to help you track irregularities and symptoms and enrich discussions with your doctor.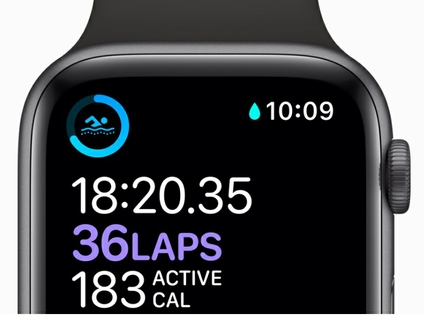 This Watch Helps You Crush Your Fitness Goals
Whether you're an elite athlete or you just want to track your daily activity, Apple Watch Series 5 helps you train smarter to get results faster. Now with a display that's always on, your metrics are always visible, so you never have to stop and raise your wrist to see how you're doing. And with 50 million songs to stream from Apple Music, you've got all the motivation you need to keep moving.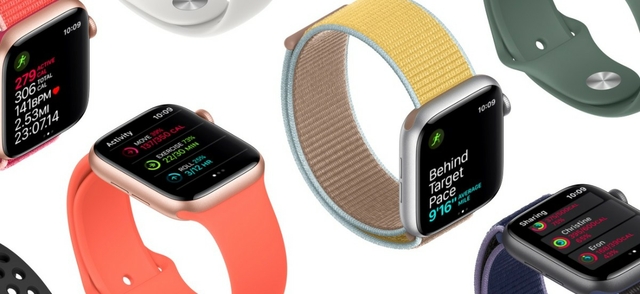 This Watch Has A Great Sense Of Direction
Apple Watch Series 5 has a built-in compass, so now you can navigate directly from your watch face. The updated Maps app now shows the direction you're facing. And the new Compass app displays your heading along with elevation, latitude, longitude, and incline. Scouts everywhere, rejoice.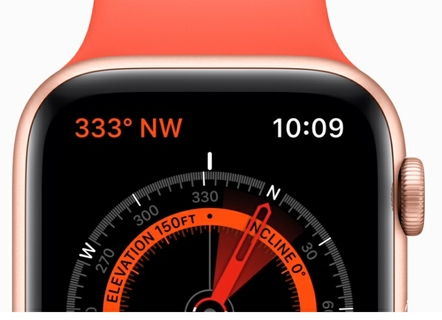 It Gets Apps In A Snap
With the App Store now on Apple Watch, you can discover and download new apps while barely lifting a finger. Browse curated collections. Search using Scribble or Dictation, or enlist the help of Siri. Tap an app and scroll to read a description, check out screenshots, and check reviews. And install it more conveniently than ever.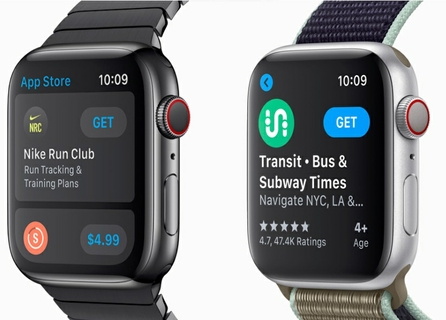 Lets You Go Without Your Phone
With cellular you can call from the trail, text from the surf, or stream music from the slopes. All with just your watch.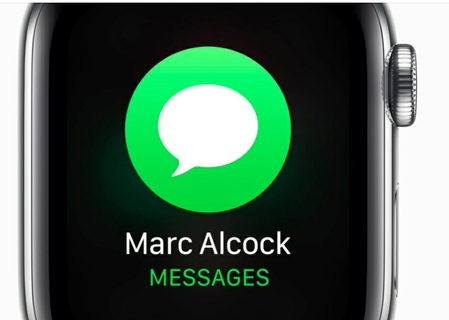 Pay For Stuff, Fast
Easy money. Just double-click the side button and hold your watch to the checkout reader to use Apple Pay. You can also send or receive Apple Cash with the Messages app. No matter how you use it, Apple Pay keeps your financial information completely private and secure.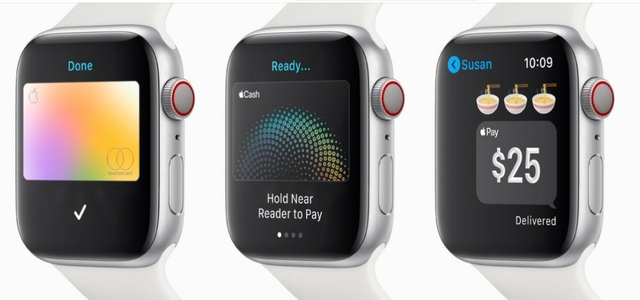 Talk The Ear Off Siri
Your voice has never been so commanding. Hear a song you like? Just raise your wrist and ask what it is. Siri and Shazam will help you discover the latest tunes. Have an important question about, well, anything? Now Siri can also search the web and show you the top results. With cellular, you can do it all without your phone.