Intelligent voice control
In the night, the phone is as bright as you, voice control device, incoming call flash. The glowing iPhone case with Low-power LED light, insert the sheet plug into charging port, the iPhone case will glow.
Follow the rhythm flash
Built-in induction board adjusts 7 different color flashes according to the music rhythm.
Energy conservation
The light logo is powered by the battery, but low battery consumption, it won't have any impact on battery life. It does not affect charging.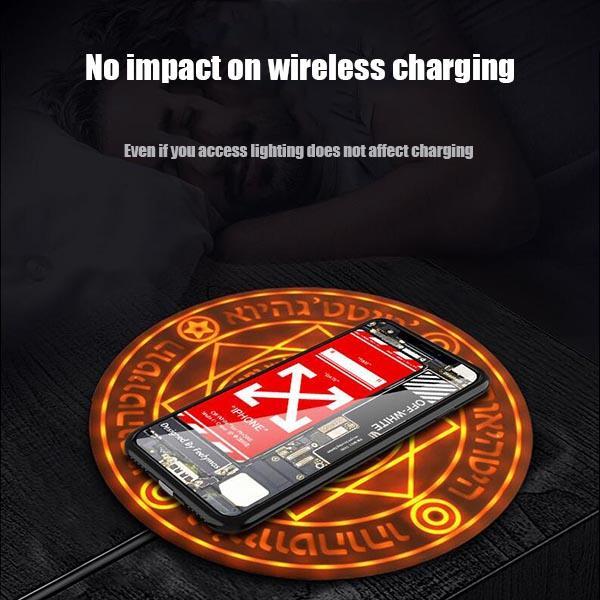 Fashion design
The attractive pattern in the back hard PC cover makes your phone look much more eye-catching and stylish while maintaining the original beauty of your phone.
Physical light perception
The LED logo light will be on when messages and calls coming or program running. if you want the LED logo to turn off, you must ensure that your programs on the background are closed.