ASUS ROG CETRA II CORE
Incredible Audio, Immersive Gaming
ROG Cetra II Core in-ear gaming headphones feature ASUS Essence drivers made of liquid silicone rubber (LSR) for impeccable audio quality. The headphones allow users to enjoy gaming-grade sound with a wide variety of platforms, including compatibility with PlayStation® 5, Xbox Series X/S, ROG Phone 5, mobile phones, PCs, Macs and Nintendo Switch™. The included ear fins and ear tips are also made of LSR for added comfort.
Liquid silicone rubber ASUS Essence drivers
Made of cutting-edge LSR material, the ASUS Essence drivers on ROG Cetra II Core provide more stable speaker performance and incredibly strong bass. With sound that's optimized for gaming, you'll enjoy incredibly immersive and detailed audio while playing your favorite games.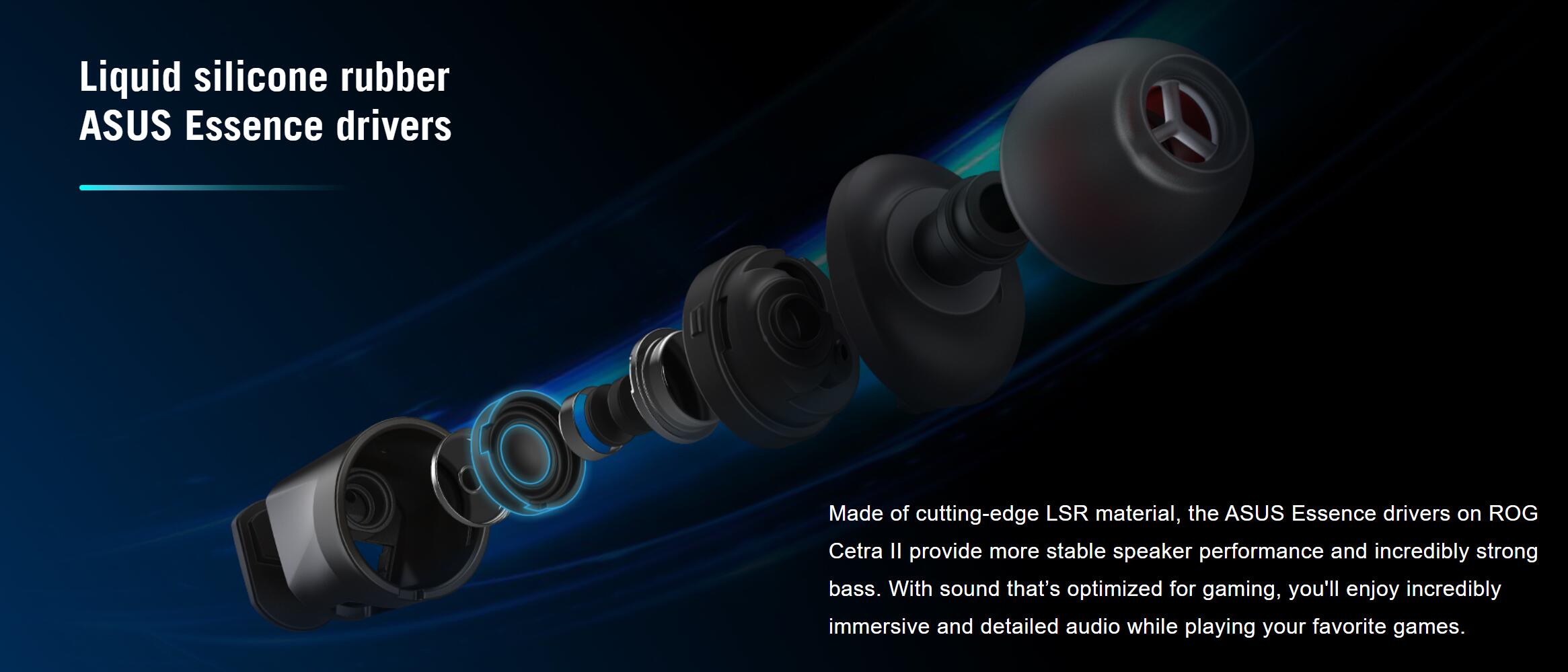 /.???!????????????e?JRE!nm
A perfectly comfortable fit
The included ear fins and ear tips are made of liquid silicone rubber and offer an ultra-soft texture for extra comfort during extended gaming sessions. The earbud design is slightly tilted at the front for an enhanced fit, and each earbud has a small bump at the base for securing it in the ear. These ergonomic designs on ROG Cetra II Core enhance noise isolation and provide maximum comfort and fit for the best listening experiences while gaming.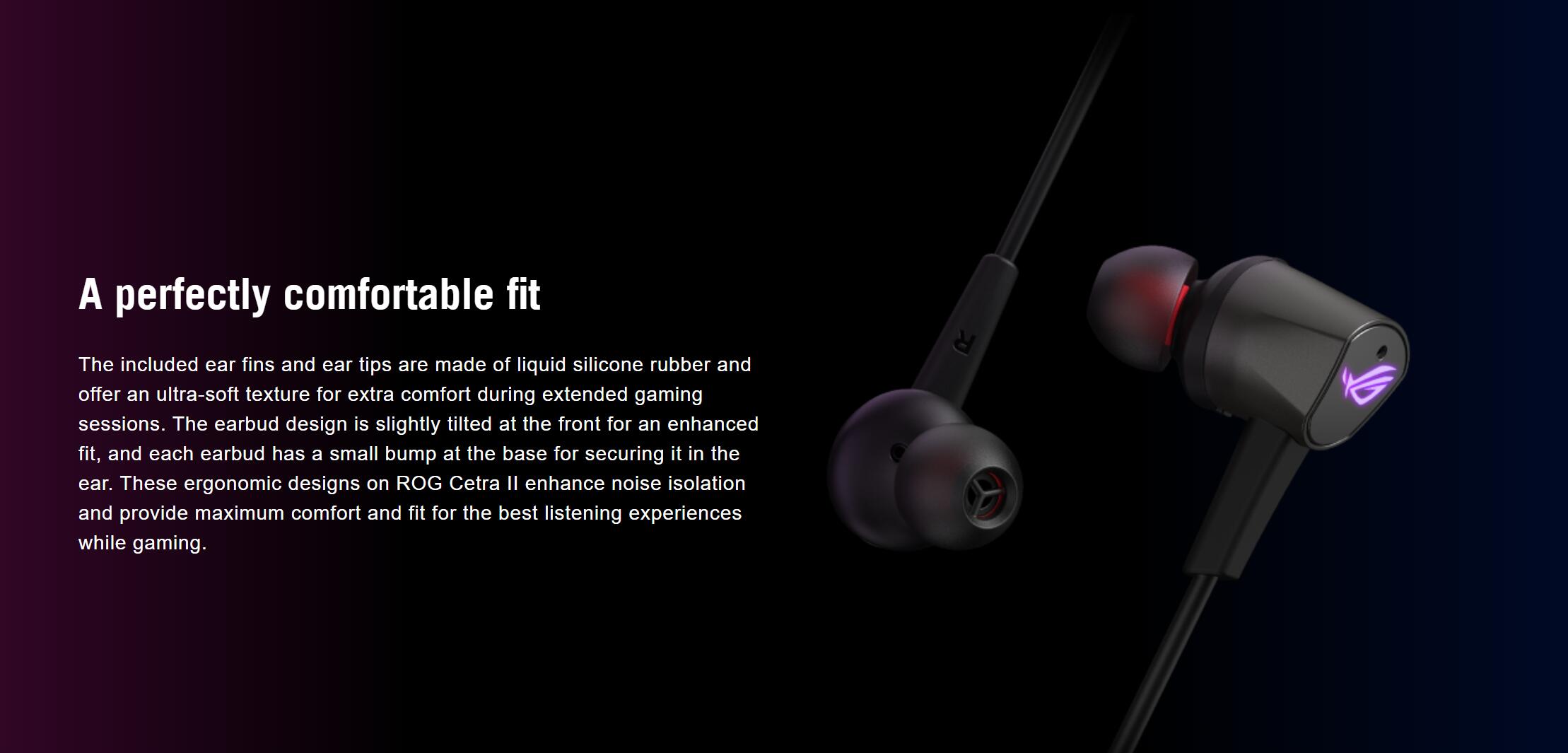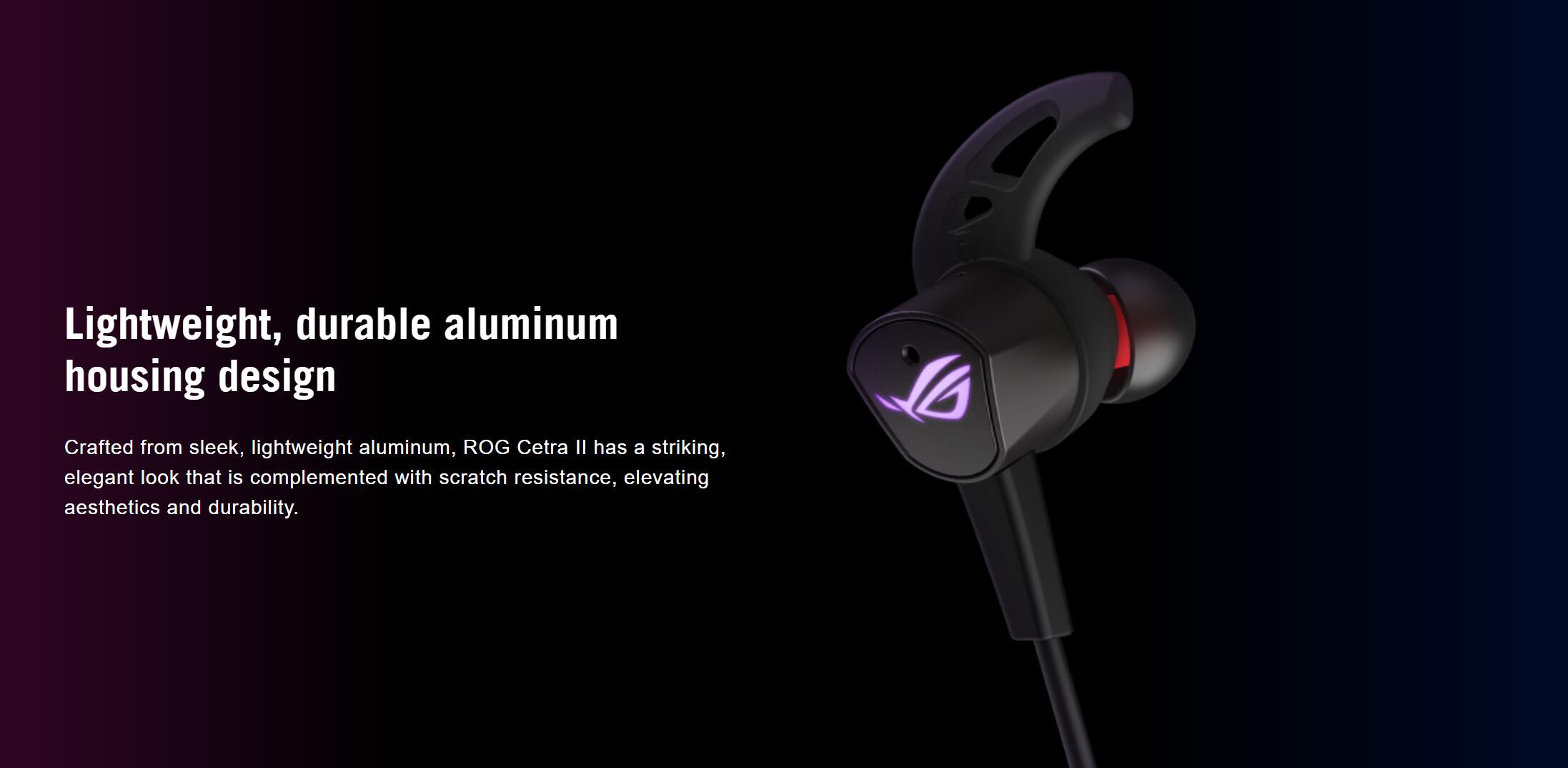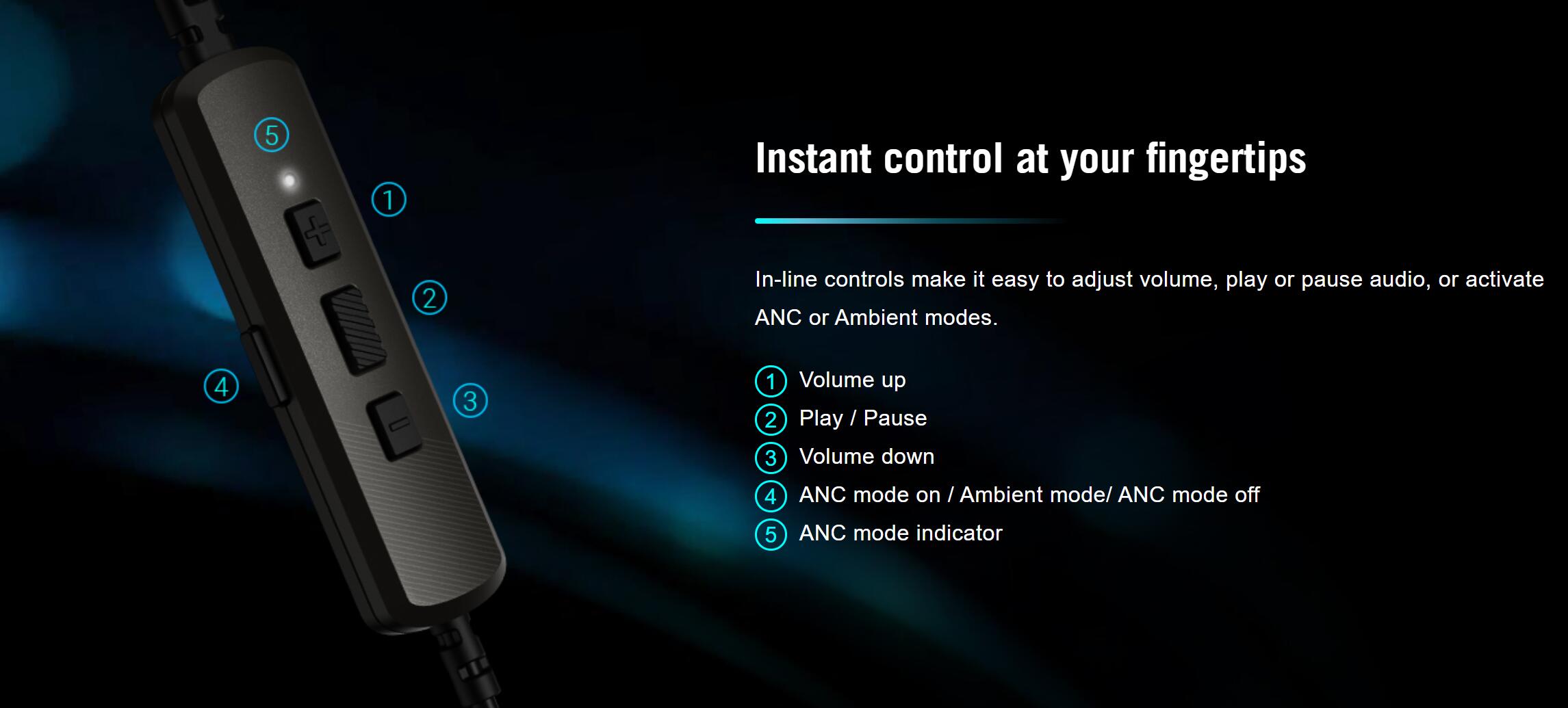 Travel case included for added portability
ROG Cetra II Core comes with a compact travel case for easy storage when taking it on the go. Three sizes of LSR ear tips and ear fins, plus a pair of foam ear tips, are included ― so you're sure to get a fit that's comfortable and secure.